Model Jordan Craig, ex-girlfriend of NBA star Tristan Thompson and the mother of their 3-year-son Prince Thompson, is living her best life and has pictures to prove it.
On Mother's Day, Jordan Craig posted a few adorable photos from a February ski trip with her son on Instagram. One picture shows Jordan and young Prince wearing matching red ski outfits and black snow boots. Another photo shows them skating in an ice rink, while the third photo shows the mother-son pair looking at the scenic snow-covered forests from a cable car. Jordan celebrated Prince in the caption, writing: "You made me the GREATEST version of myself the day I became your Mommy & for that I am forever Grateful ♥️."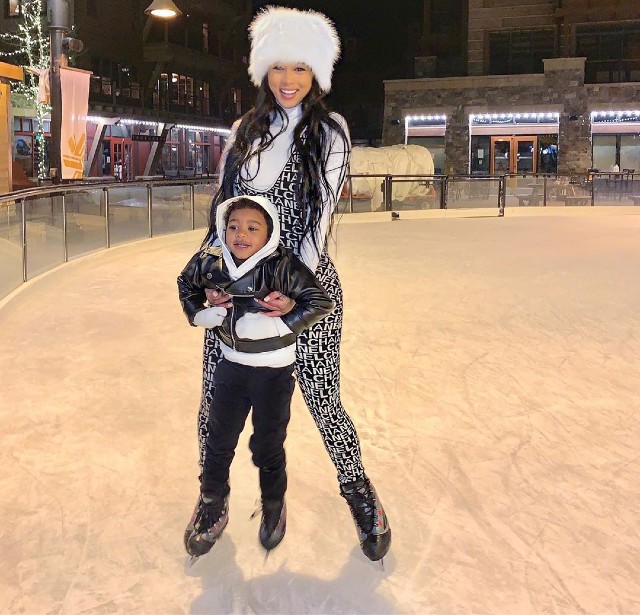 In addition to Prince, Tristan Thompson also has his 2-year-old daughter True Thompson with his ex-girlfriend, reality television star Khloé Kardashian. Jordan gave birth to Prince in 2016; months after she split with Tristan and he began dating Khloé, though Tristan denied cheating on Jordan.
"The [current] rumors spreading are 100% false," said Tristan. "Also, when I met Khloé I was SINGLE. The negative comments that are constantly being directed towards her are unnecessary. She does not deserve all this backlash for my wrong doings. Both Khloé and Jordan have been nothing but great mothers to my kids."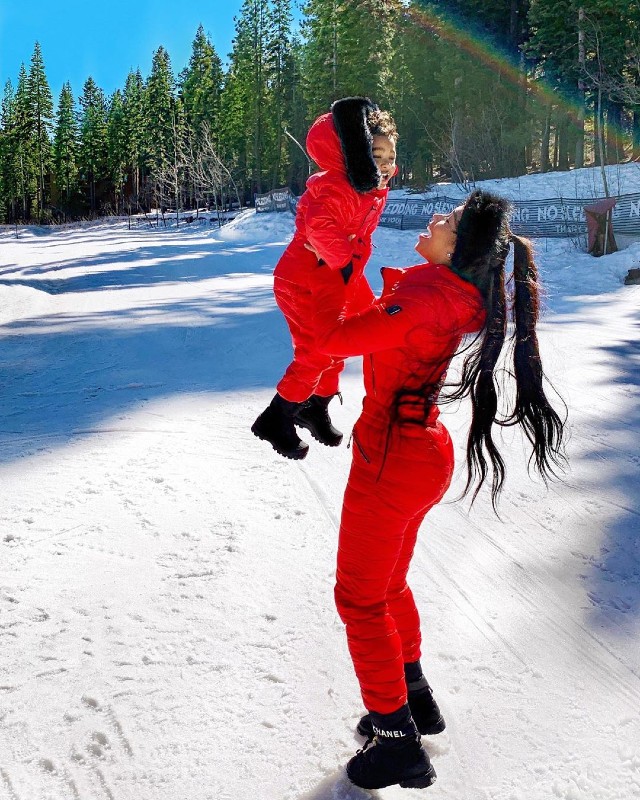 Tristan and Khloé split after two separate cheating scandals, but their relationship is reportedly friendly and they co-parent True together. The NBA champion has recently discussed having another baby with Khloé, and rumors that Khloé was pregnant with Tristan's third child spread, but Khloé made it clear that the rumors were false.
As if Tristan Thompson didn't already have enough baby mama drama to deal with, he recently filed a libel lawsuit against Kimberly Alexander, a woman who persistently claims that he is the father of her 5-year-old son. In the lawsuit, Tristan says that he took a paternity test in January that "definitively concluded that [he] is not the father" and says that Alexander is just "desperate to achieve her 15 minutes of fame."
Tristan's attorney Marty Singer spoke about the lawsuit, saying: "Alexander has persisted in publicly proclaiming that Thompson is her child's father and she has maliciously accused Thompson of being a deadbeat dad, 'neglecting' and failing to take financial responsibility for the child since birth. Such statements are absolutely false and are defamatory per se. To quote Michael Jackson, 'the kid is not [his] son.'"