Actress Gabrielle Union has played many roles throughout her career, now she is taking on the role of author with her new children's book Welcome to the Party. Billed as a "love letter to motherhood," Union's book celebrates the excitement that expectant parents experience as they wait for the birth of their children.
Illustrated by artist Ashley Evans, Welcome to the Party was inspired by "the eagerly awaited birth" of Gabrielle Union's 1-year-old daughter Kaavia Wade, whom she shares with her husband, three-time NBA champion Dwyane Wade.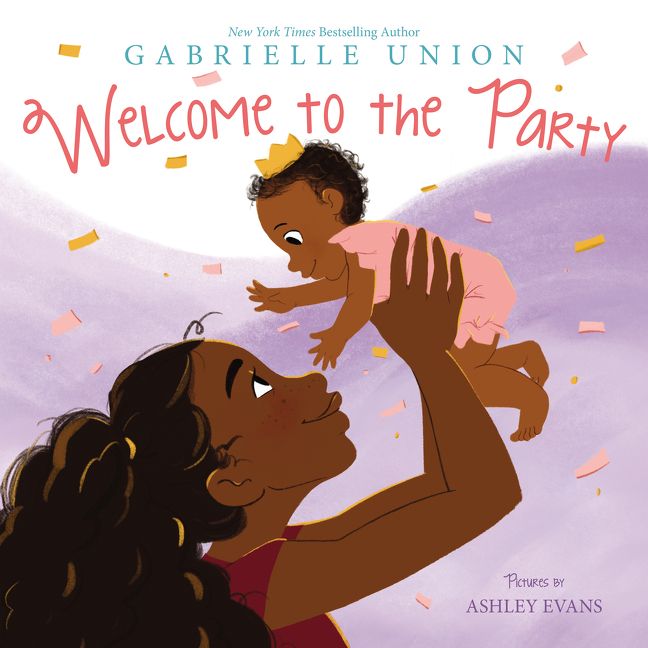 Union and Wade had baby Kaavia in 2018 via surrogate. Though initially anxious about the surrogacy, Union came to realize that "every route to parenthood is perfect, worthwhile and amazing" and loves Kaavia dearly. "She brings us all the joy we could have ever imagined but there's this extra layer. She is dreams fulfilled," said Union. "She is the living embodiment of not giving up. I never thought this little girl could represent so much."
Though Welcome to the Party is not Gabrielle Union's first book; she released her New York Times bestseller We're Going to Need More Wine: Stories That Are Funny, Complicated, and True in 2017, it is by far her most heartfelt one. On May 3, Union took to Instagram to show off the trailer for her book. In the caption she wrote: "My inspiration for writing this book is to acknowledge all the routes to motherhood and the creating and expanding of families. Reminding everyone that no matter how you family, we welcome you, love you and celebrate you."
Luana Horry, the editor of HarperCollins Children's Books, spoke about how thrilled she was to work with Gabrielle Union on her book in a statement. "When I heard about the arrival of Kaavia James, I was touched by the beautiful and loving way her parents introduced her to the public," said Horry. "To work with Gabrielle Union on her unique celebration of parenthood was more than an honor — it was such an enjoyable experience."
Welcome to the Party will be released on May 5, 2020.