The Wade family are definitely making the most of their quarantine time in the era of coronavirus. Actress Gabrielle Union, along with her husband, three-time NBA champion Dwyane Wade and baby Kaavia Wade have been filling our timelines with sweet family photos.
Gabrielle Union recently posted a series of photos with herself, Dwyane Wade and baby Kaavia on Instagram, with all of them smiling and laughing together as a family. In the photos, Wade wears a pink tracksuit, while Union wears a blue denim dress and Kaavia wears a little black tutu with a white star on it and little gray Uggs to complete her outfit. Union captioned the photos with three black heart emojis.
On Kaavia's own Instagram (which her parents run), they posted a few photos of Kaavia which all show the one-year-old being her sassy self. In one photo, Kaavia is wearing a black and white outfit and looking like she doesn't want to be bothered. The humorous caption reads: "I was just minding my own business yall. I needed some ME time. Here she comes. All in the kool-aid trying to add agave."
Besides taking family photos and acting, Gabrielle Union also spends her time writing. In 2017, she released her New York Times bestselling book; We're Going to Need More Wine: Stories That Are Funny, Complicated, and True. Now Union is releasing her first children's book called Welcome to the Party. With artwork by illustrator Ashley Evans, Union's new book was inspired by Kaavia's birth and it focuses on the excitement and anticipation parents feel as they wait for their children to be born.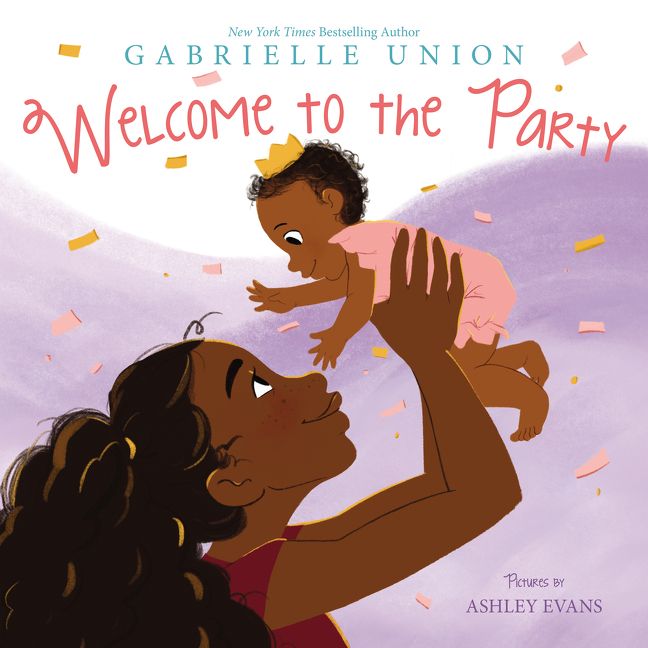 "I'm so excited to be releasing my first children's book," Union said in a statement. "Since the birth of my daughter … I've been even more inspired to create stories that are not only representative of the cultural melting pot we live in, but also celebrate life and the fun, teachable lessons that come at every age."
Welcome to the Party is set to release on May 5, 2020.
Photos: Instagram