Deyjah Harris, T.I.'s daughter, is still recovering after her father's comments regarding her virginity. The 18-year-old has reportedly deactivated her social media accounts in an effort to gain a bit of privacy after T.I. made Deyjah's personal business public during a recent podcast interview.
The rapper sat down with the co-hosts of Ladies Like Us earlier this month to talk about his life as an artist and celebrity father when the subject of rearing teen girls came up. T.I. gave too much detail about how he tries to ensure Deyjah remains a virgin.
The rapper told the Ladies Like Us co-hosts that not only does he accompany his daughter to the gynecologist's office but he also asks the doctor for a report to ensure that her hymen is "intact." The notion of T.I. sharing such information caused outrage as many believed Deyjah's rights were violated.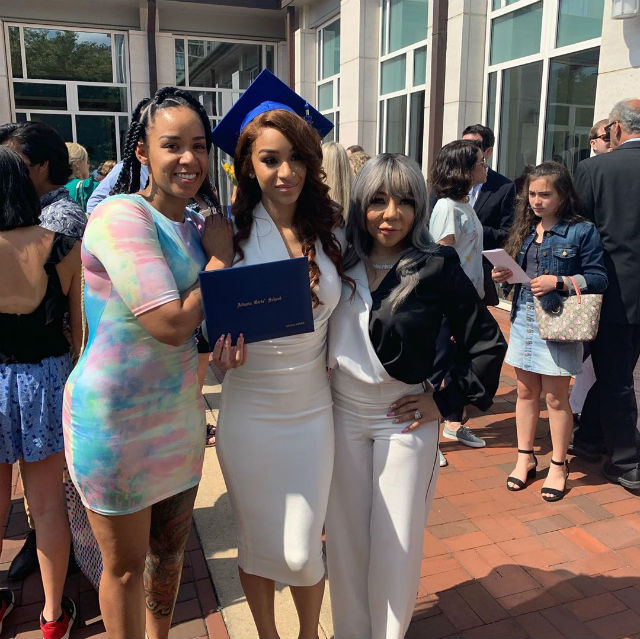 "Idk who needs to hear this but virginity is a made-up social construct, and it has absolutely nothing to do with your hymen," Planned Parenthood tweeted after getting wind of T.I.'s comments, now referred to as "Hymen-gate." The co-hosts of Ladies Like Us also issued an apology and ultimately deleted the podcast.
Deyjah initially unfollowed her father on social media after his interview. Now, it appears that the young adult, known as "Princess of Da South" on Instagram, is done with social media altogether.
T.I. discussed his blunder with Jada Pinkett-Smith and the ladies of Red Table Talk for an upcoming episode. "We just shot that [episode]," Jada told ET exclusively during a recent interview. "And then he and [his wife] Tiny sit down and talk about how they survived, in regards to their marriage," she added.
T.I.'s interview with Red Table Talk airs on Monday, November 25, 2019. Catch the episode on Facebook!
Photo: Deyjah Harris/Instagram