Updated: Da Baby Says He Is Not Expecting Another Baby!
Da Baby, real name Jonathan Kirk, is reportedly expecting another child with the mother of his kids, MeMe. The Shade Room claims to have the exclusive scoop on Da Baby and MeMe's rumored family expansion.
https://www.instagram.com/p/B3yIcKipLNk/
According to the media source,
"Sources close to the pair tell us DaBaby and his baby momma Meme are expecting their third child together, despite no longer being in a relationship."
MeMe revealed that she and D Baby met through mutual friends during an interview with KissTalk last month. "Me and Da Baby met about five years ago," MeMe revealed. "It was kinda through like mutual friends," she added. "I already knew who he was, he knew who I was."
MeMe further explained, "We became officially together when I got pregnant. Our relationship back then was real cool. It was real chill. There wasn't no pressure on nothing. We were just going along with the flow and enjoying each other's presence basically."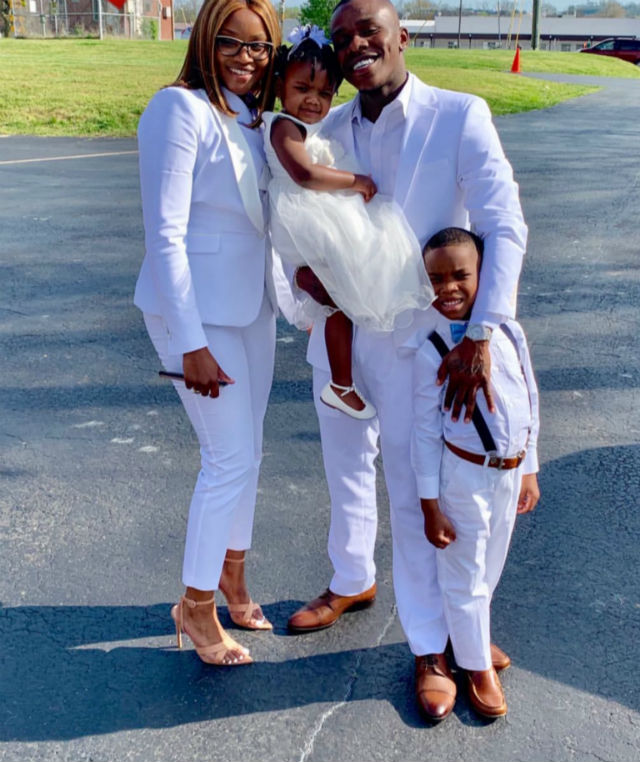 Although MeMe made it clear that she and Da Baby were no longer together, she was certain to tell the media source how much of an amazing father the rapper has been to their daughter and her son. "He is actually an amazing father," MeMe shared. "Not only to our daughter but to my son as well. He has been in his life for a very long time. He's an amazing father, I can give him that."
Some do not recognize MeMe outside of Da Baby. There is more to this businesswoman, however, than his fame. "I would love to be known for the mother that I am [and] the barber that I am because I do cut hair," MeMe shared with KissTalk. "I just want people to know me," MeMe added. "I'm real big on good energy, good vibes."
Are MeMe and Da Baby expecting another child together? We will have to keep our eyes on these celebrity parents to find out!
Photo: Getty Images