On Thursday, the acclaimed studios at Disney and Pixar that produced the instant classics "Inside Out", "UP" and "Coco" released a teaser trailer for "Soul", an all-new animated feature film that asks viewers, "What would you want to be known for on Earth?"
Set in New York City, "Soul" tells the story of Joe Gardner (voiced by Jamie Foxx), a middle-school music teacher who dreams of becoming a jazz performer. "We only have a short time on this planet," Gardner says in the new trailer. "You want to become the person that you were born to be. Don't waste your time on all the junk of life. Spend your precious hours doing what will bring out the real you, the brilliant passionate you that's ready to contribute something meaningful into this world."
A talented pianist, Gardner was offered a professional gig after impressing the other musicians during an open-mic at a jazz club. But before he gets a chance to shine, he gets into an accident that separates his soul from his body. Gardner's soul ends up in the "You Seminar", a place where souls learn their passions before being sent off into new human bodies. There he meets 22 (voiced by Tina Fey), a soul trapped in the "You Seminar" with a negative outlook on human life. Together, Gardner and 22 journey to reunite Gardner's soul with his body before it's too late.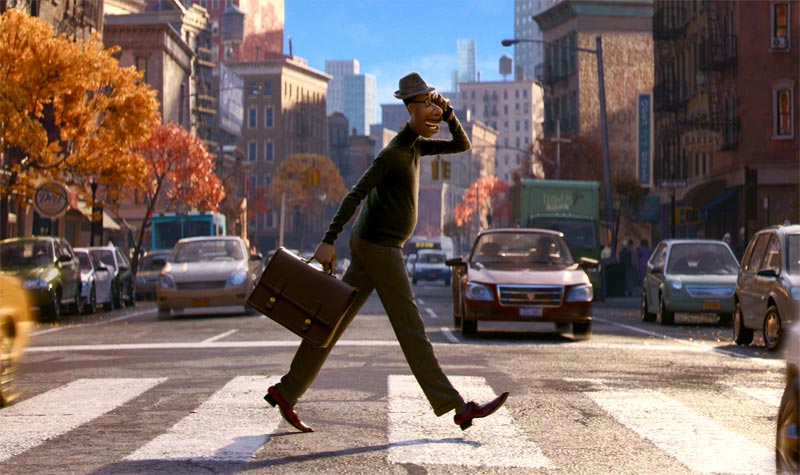 Directed by "Star Trek: Discovery" writer Kemp Powers and two-time Academy Award winner Pete Docter and produced by Academy Award nominee Dana Murray, "Soul" is set to hit theaters on June 19th, 2020. With a loaded cast featuring singer Jamie Foxx, comedian Tina Fey, The Roots frontman Questlove, famed actress Phylicia Rashad, and "Hamilton" actor Daveed Diggs; plus an original score from Oscar-winners Trent Reznor and Atticus Ross of Nine Inch Nails and original jazz music from esteemed musician Jon Batiste, "Soul" is sure to thrill audiences everywhere, especially music fans.
Don't Miss Out! Allow Notification Click Here..