Kylie Jenner dressed her baby, Stormi Webster, in a dress similar to the Versace gown that she wore to this year's Met Gala in honor of Halloween. Twitter saw the costume and roasted the Keeping Up With The Kardashians star.
Those who didn't see Stormi's Halloween costume should know that the little one was dressed like her mom from top to bottom. Stormi wore a wig representative of Kylie's hairstyle at Met Gala 2019. The youngster's dress was also designed after her mom's attire at the event. Stormi even had a purse that matched her gown just like her mom whose accessories were tailor-made to be in fashion sync with her mermaid gown.
"My baby," Kylie exclaimed in the caption of the Instagram post. "I can't handle this!"
Many of Kylie's Instagram fans loved the look that Stormi was rocking for the Halloween season. Leave it to Twitter to point out Stormi's facial expression in the photo. It appeared that Kylie's daughter was not too thrilled to wear the costume and social media was sure to roast the Keeping Up With The Kardashians star for it.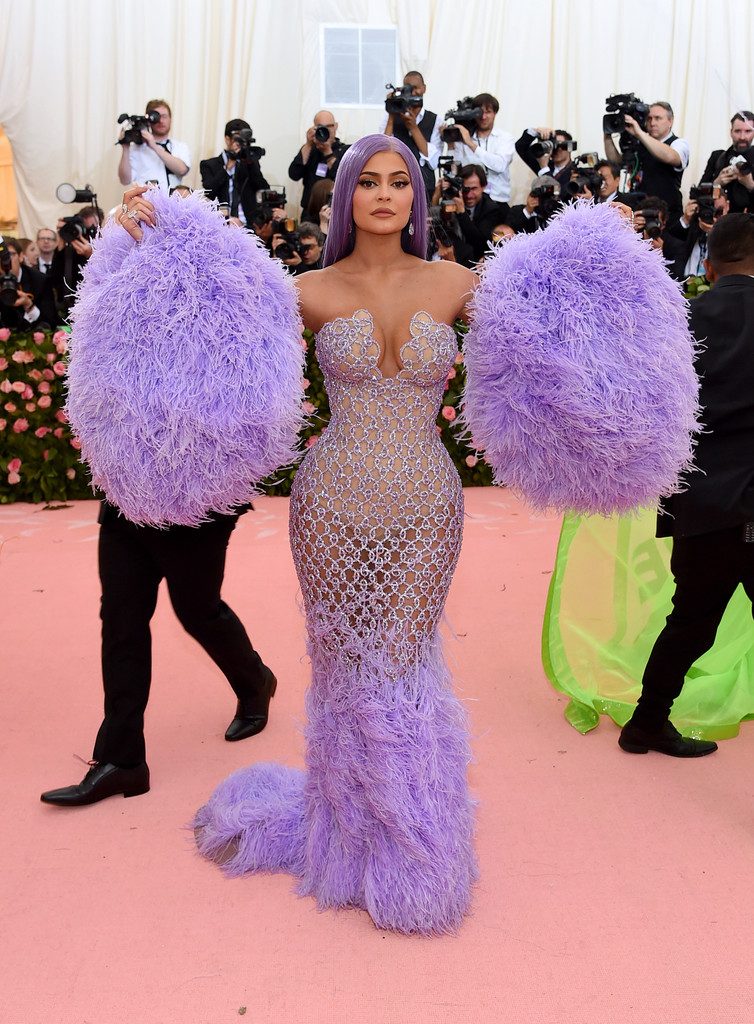 One commenter wrote,
"Stormi: Mommy, I want to be a pumpkin this Halloween.
Kylie: You are going to dress like me! And you are gonna love it!"
Others posted reactions along the same lines.
Stormi: "i wanna be Peppa-"
Kylie: "Youre gonna be me and you're gonna love it now shut up and pose" pic.twitter.com/OqG8JaKevK

— Rowaine🤡 (@Rowaine2) October 28, 2019
Kylie:
Stormi: "Mom you work so hard and I just want to be like you when I grow up, so i'm going to be you for Halloween. Specifically your 2019 Met Gala look bc you went off sis" pic.twitter.com/wTdluYEU8V

— jordaaan (@jordd15) October 28, 2019
Kylie Jenner is a good sport when it comes to social media roasts. The celebrity mom is still riding the waves of her 'Rise and Shine' moment that led to new merchandise and song collaboration opportunities. What will Kylie do with this new form of attention? We'll have to keep up with her and the Kardashians to find out!
Photo: Getty Images