French Montana, real name Karim Kharbouch, and his son, Kruz Kharbouch, are bringing father-son vibes to Esquire. The celebrity father and his son are on the cover of the magazine's latest issue.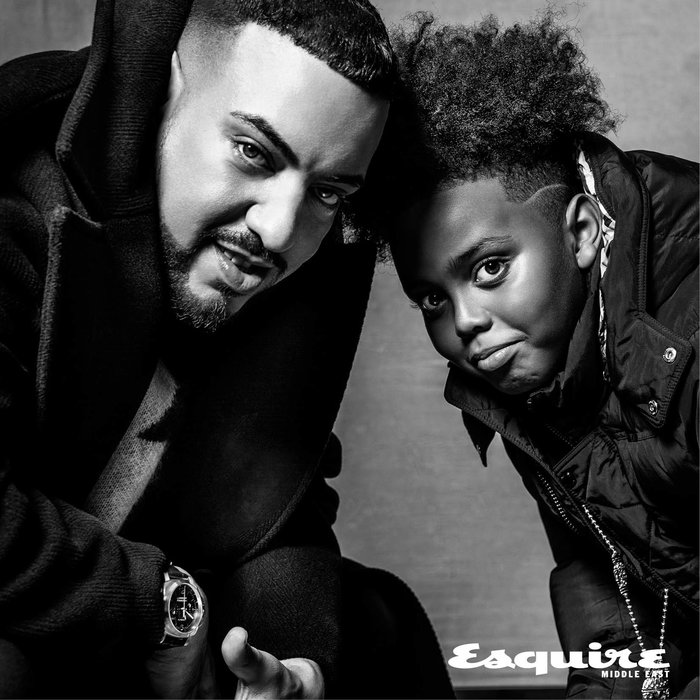 "I was born with the hustle," French tells Esquire: Middle East. The celebrity father also tells the magazine that he is a lot like his father when it comes to having multiple gigs. "I feel like it's not something that I learnt (sic) from him, but more something I have in my genes," Montana shares. "My mum used stay at home and he would go out and make the money."
Making money is something that French Montana had to work extra hard to accomplish in the United States. The celebrity father immigrated to America when he was a teenager and, thus, did not necessarily have all of the "paperwork" needed to thrive. Things were even more complicated for French as an adult because he dropped out of school when he was a teenager.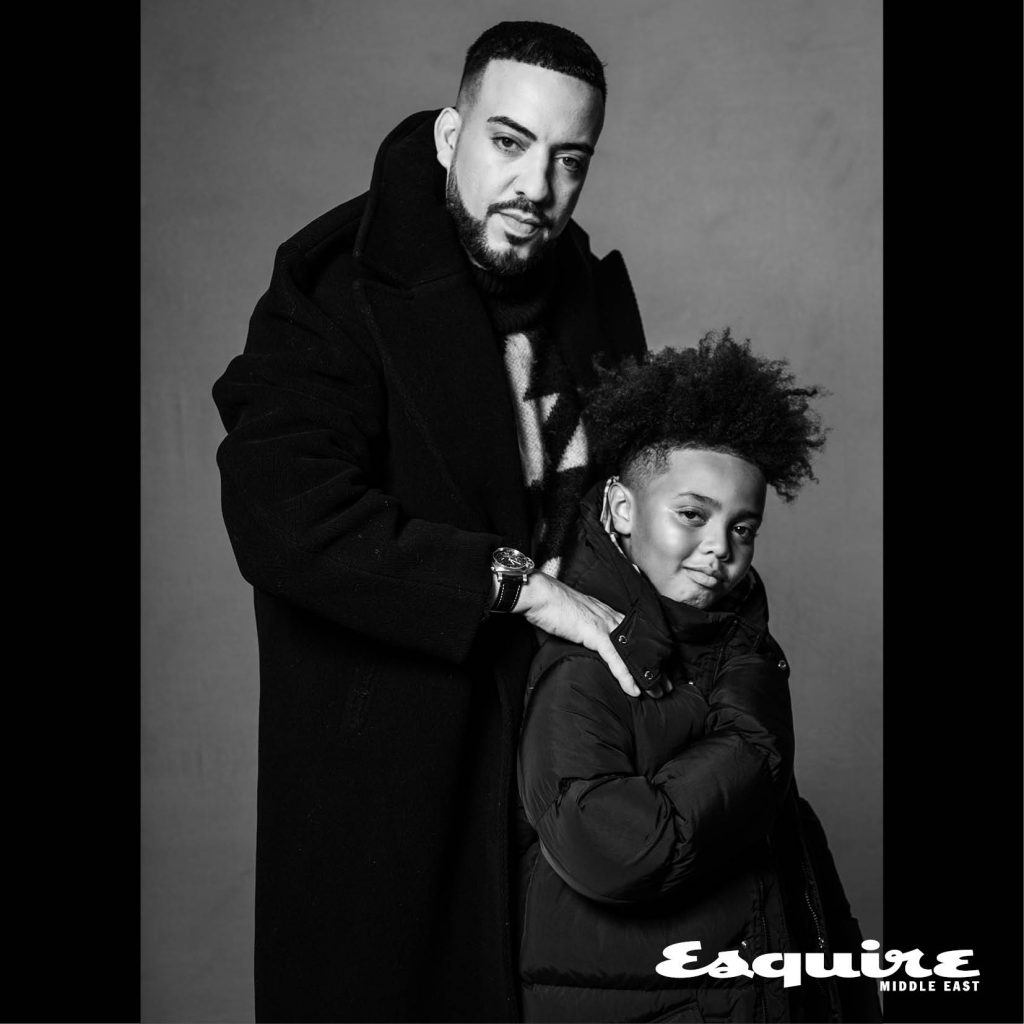 "In the US if you don't have the right paperwork then you can't get a proper job or a social security number. I didn't have that, so it was real tough. I had to hustle on the street, knowing that if I ever got caught, I would be deported," the recording artist shares. "Every day was like walking a thin line—like a tight-rope between two mountains—knowing that if I got caught then I was out, and it was like that for years," French adds.
Now, as a father with an abundance of resources to provide for his family, French Montana continues to work to give his son the luxuries that he never had.
"My son's life and my life are very different," the celebrity father explains. "My life [has] always been about making money and holding grudges. I don't know what his [life] is going to be like. I don't know if he'll even still be talking to me in 16 years' time," Montana muses.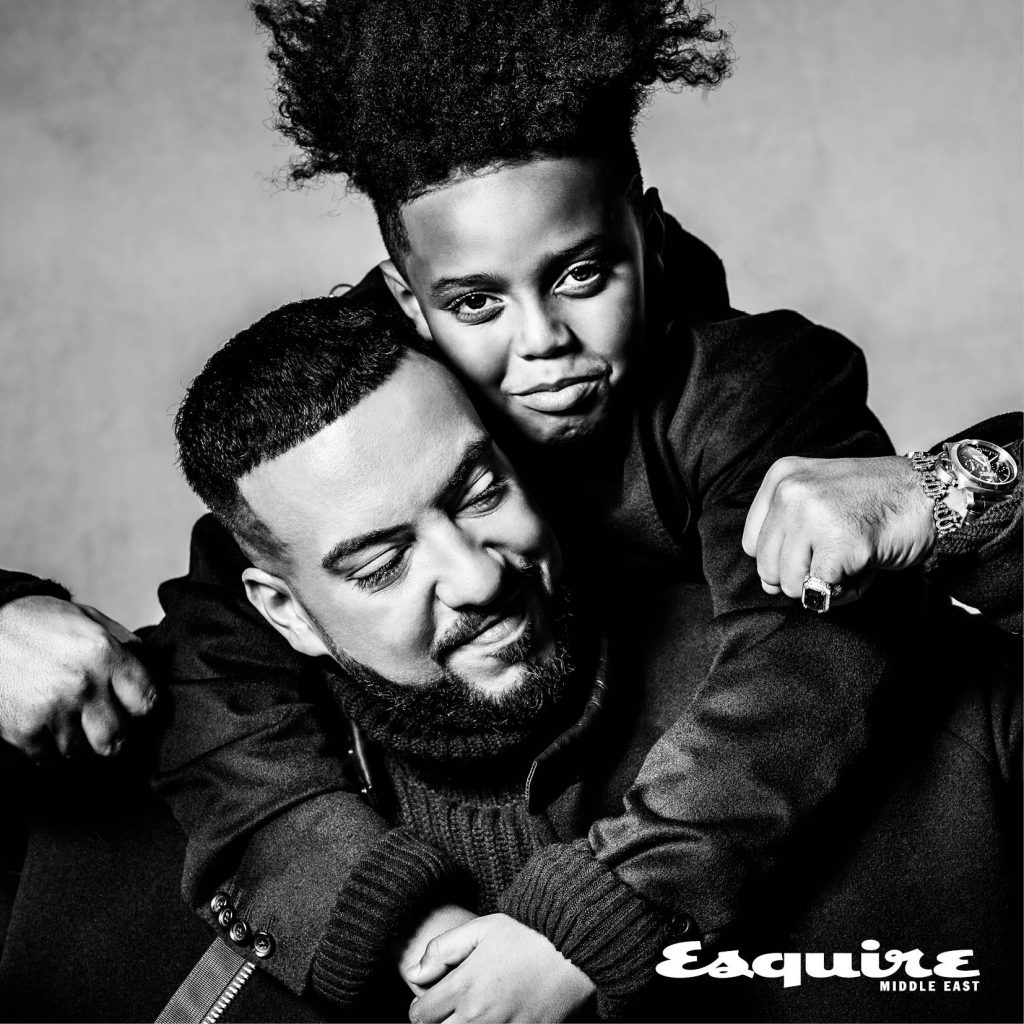 "My son is lucky to be raised the way he is," the star dad continues. "He gets his knowledge from his mother—she is smart and graduated from college—and then from me, he gets the hustle. He's one-of-a-kind. He's advanced too. The other day he had to do a project that should have taken two weeks, but said he could do it in two days! That's slick. I know that he gets that from me."
French Montana has high hopes for Kruz. "I want him to go to college," the star father says. "I want him to have the chance to study and be what he wants to be. I didn't get the chance to do that." Stay tuned for more celebrity dad news!
Photo: Esquire: Middle East