Bryson Tiller and girlfriend Kendra Bailey are expecting their first child together. Earleir today, Kendra took to her Instagram to share photos from the couple's baby shower.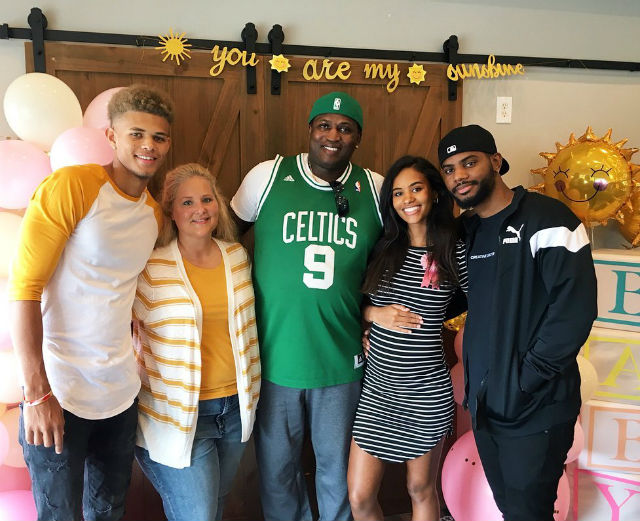 In several snaps, the model can be seen cradling her baby bump while posing with family and friends. "Been sitting here trying to come up with one of those long deep captions but honestly I'm so bad at that. All I know is we are super excited for our little girl to get here," Kendra captioned under a series of photos.
Tiller and his sweetheart have been dating now for a little more than a year and earlier this summer, the rapper hinted at proposing to his boo after she posted a sultry photo of herself on Instagram. Tiller like the photo so much that he commented: "12 likes and I'm proposing.
So are the two engaged? Only time will tell!
Bryson already has a daughter named Harley, who he often posts on his Instagram account. Just a day go, he posted a throwback photo of the six year old with the caption, "she'll always be my baby."