Cuteness Overload! Kim Kardashian-West took to her Instagram this week to share adorable photos of her younger kids, Chicago and Psalm West. In one photo, Kim dotes on her son Psalm. She captioned, "My little man is the sweetest ever! He's honestly the best baby. Sleeps through the night and by far my most calm."
"How did I get so lucky?" she added
The lucky mom recently traveled with all four of her kids to the Bahamas and over the weekend, she shared a series of photos from the trip. In several snaps, Kim can be seen playing with daughter Chicago at a beach in the Carribean country. "Me and my Chi Chi," she wrote.
The reality star also recently posted a video of her one-year-old daughter Chicago West playing with an adult albino corn snake that has gotten a lot f negative feedback. In the video, Kardashian can be heard telling her daughter that she was "brave" for holding the animal, but the video has drawn a lot of criticism and concern, even from well-known animal experts and trainers, and possibly wasn't the best idea for the star to allow such an encounter.
"[Despite the animal's usually 'easygoing demeanor,]," Grant Kemmerer of Wild World of Animals began in an interview with Page Six, "In light of that, I don't think it's particularly wise to completely hand off to a child that age. A child at this age doesn't necessarily understand the fine dexterity needed to handle a delicate animal, and you can see the child is grasping the snake's neck/body which can make the snake uncomfortable and there's a chance the snake could be defensive."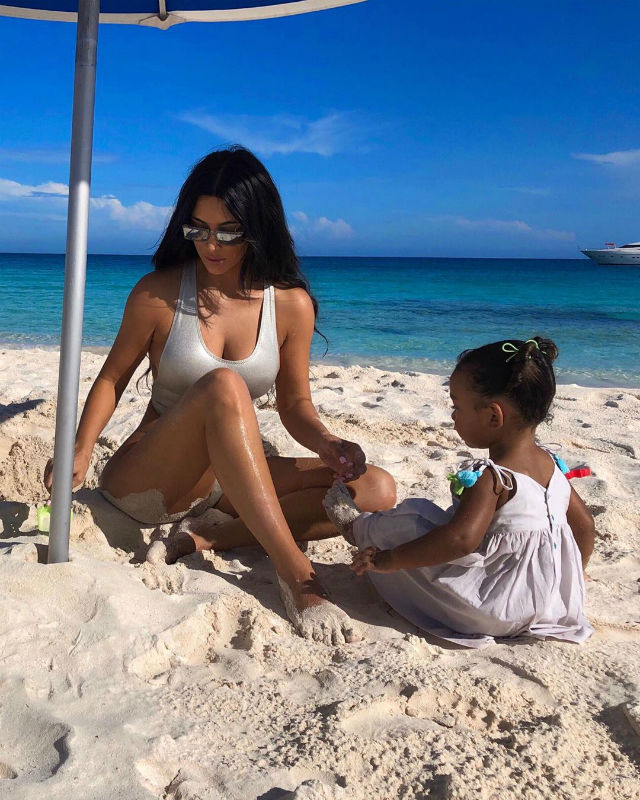 Kemmerer, who has showed off wildlife on shows including The Tonight Show and Jimmy Kimmel Live, also  stated to the media outlet that he felt uncomfortable with the closeness of the snake's face to Chicago's.
"I'm sure the handler feels confident with the demeanor of his/her animal," referencing the handler who was accompanying Chicago and the snake, "but as a general rule I would never hand an exotic animal to a child that age, too much could go wrong."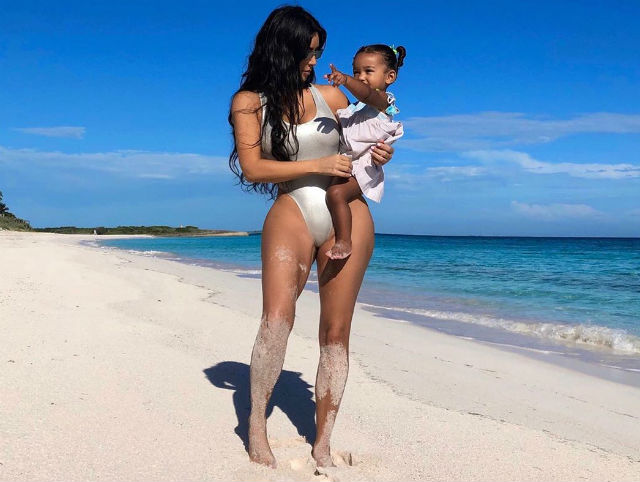 Kardashian's has yet to respond to the criticism. Sound off. What do you think? Do you think that Kim Kardashian should have allowed her daughter to handle and play with the snake at such a young age? Would you allow your kids? Sound-off, we want to hear from you!