T.I. had the support of his family and friends at the unveiling of the Nipsey Hussle Exhibit at his Trap Museum in Atlanta, Georgia, earlier this week. The 'Live Your Life' rapper debuted the exhibit just in time for Nipsey Hussle's birthday.
The Nipsey Hussle installation is permanent at Trap Museum and meant to forever honor the 'Higher' rapper who left a positive imprint on those who loved him to no end. Lauren London was joined by several celebrities in sending Nipsey well wishes on what would have been his thirty-fourth birthday.
"Today We celebrate You, my beloved," Lauren wrote online on Thursday (August 15). "Today we honor you, King," she added. "We are to live in our highest vibrations today because that is how Nip lived his life. We should encourage and inspire today because that is how Hussle lived his life. Today we should love and give truth because that is how He lived his life. His Purpose still lives on with us all."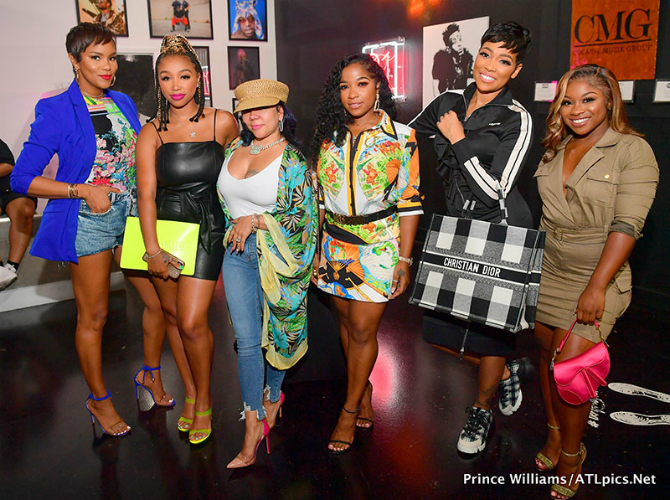 T.I. also posted a tribute to Nipsey Hussle on his birthday. "Happy C-day Lil Bro," the 'Memories Back Then' rapper shared. "We've all faced trauma and dealt wit death our whole lives but for some reason, yours hit different," T.I. continued. "Even still we stand solid," T.I. declared. "You left an undeniable legacy behind for all of us to use as a blueprint to success. With love and respect, we represent and salute you daily."
BK The Artist painted a beautiful portrait of Nipsey Hussle that featured blue roses in the late rapper's beard. Images of Lauren London and Nipsey's kids are also featured throughout the exhibit.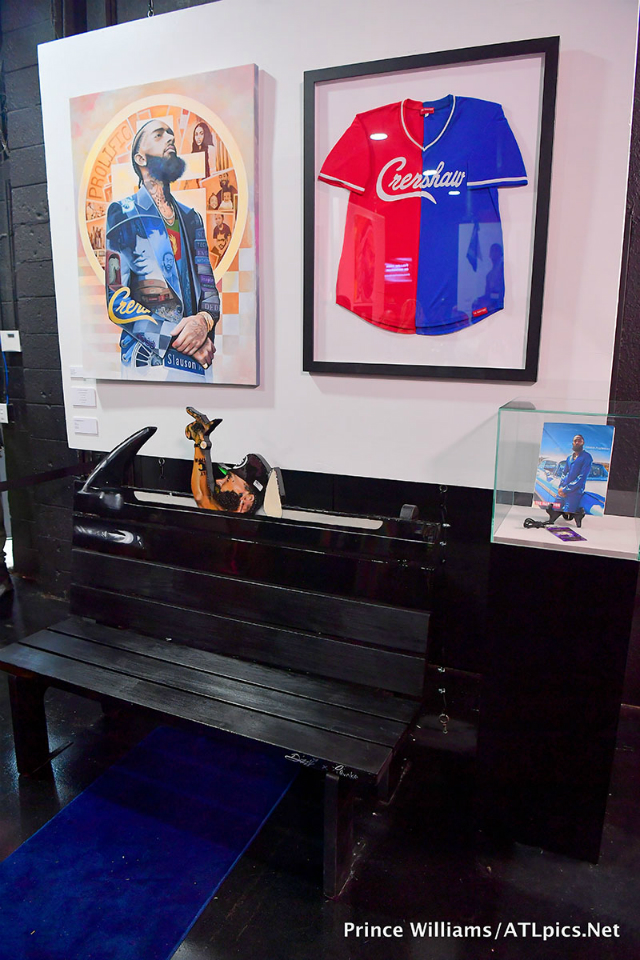 Nipsey Hussle was murdered outside of his Marathon Clothing store on March 31, 2019. He was 33-years-old at the time of his death and the father of two children. Stay tuned for more celebrity family news!
Photo: Prince Williams/ATLpics.Net