Kehlani is basking in the joys of motherhood. The celebrity mom recently shared pictures of her daughter, Adeya Nomi, with her social media fans.
"Package Deal," Kehlani captioned underneath a series of photos that showed her embracing her baby girl. Adeya was strapped to her mother and her face was turned away from the camera in the shots. Kehlani later uploaded a series of candids that showed her daughter's full face. "Her cheeks," one social media fan gushed after looking at the pics. "So precious," another of Kehlani's Instagram followers said.
https://www.instagram.com/p/BxnSQiTntBI/
Other supporters were quick to celebrate Kehlani as a new mom. "Welcome to motherhood," one Instagram fan said. "May your mind, soul, and physical being continue to grow and may you be filled with patience." Another of Kehlani's followers wrote, "Motherhood looks so good on you." Doesn't it, though?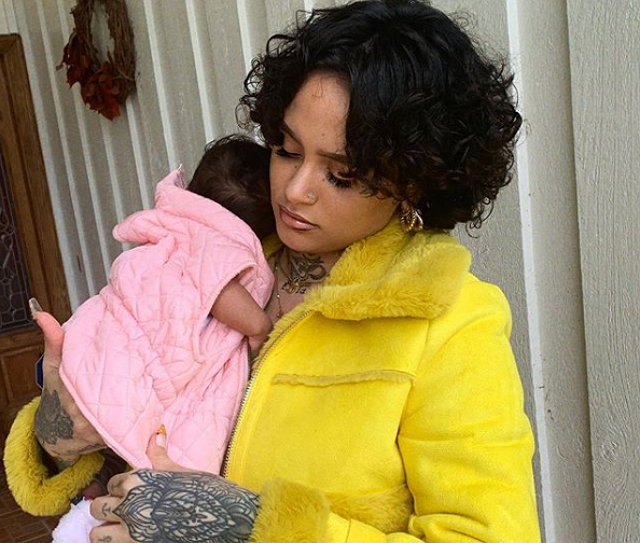 Kehlani and her boyfriend, Javie Young-White, welcomed their daughter in March. "This weekend our angel arrived healthy & perfect in every way in our bathroom at home," Kehlani shared after welcoming her newborn daughter. "Unmedicated homebirth was the absolute hardest yet most powerful thing I've ever done."
https://www.instagram.com/p/BxYIIyfHwPE/
Lani is Kehlani and Javie Young-White's only child together. Stay tuned for more celebrity family news!
Photo: Kehlani/Instagram