Monica Brown is filming the second season of T.I. & Tiny: Friends and Family Hustle with her favorite girls. The celebrity mom was recently photographed while hanging out with Toya Wright, Tiny Harris, and her littlest co-stars, Gianna Walker and Reign Rushing.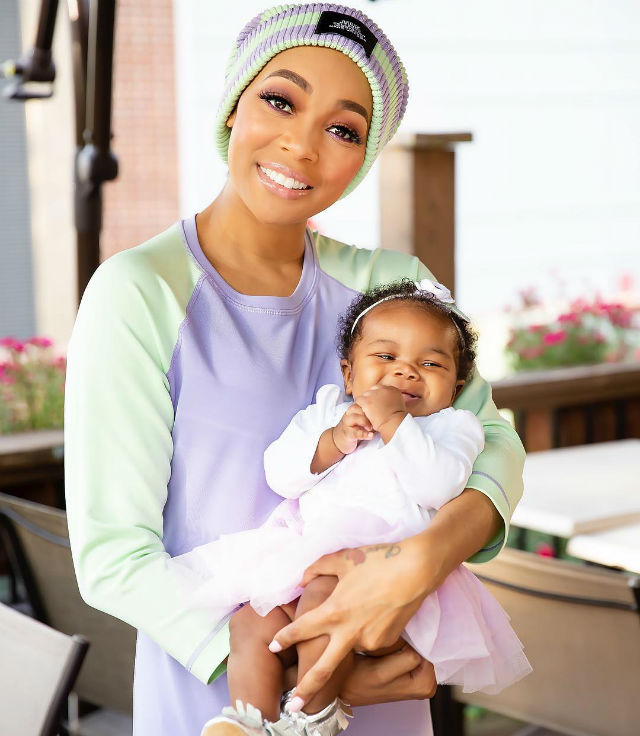 One candid of LeToya's daughter, Gianna Walker, was especially cute. The little one was all smiles while looking away from the camera and resting in Monica's arms. "The newest member of our family puts an instant smile on ANY face," Monica exclaimed. "Gianna, you are the sweetest baby with a smile that's like sunshine," the celebrity mom continued. "Love you always."
Another candid of Monica showed her hanging with Toya Wright's daughter, Reign. "The best part of being on a show with some of my best friends is the time we spend with our children," Monica shared online. "Watching them grow is the kind of joy that nothing can replace."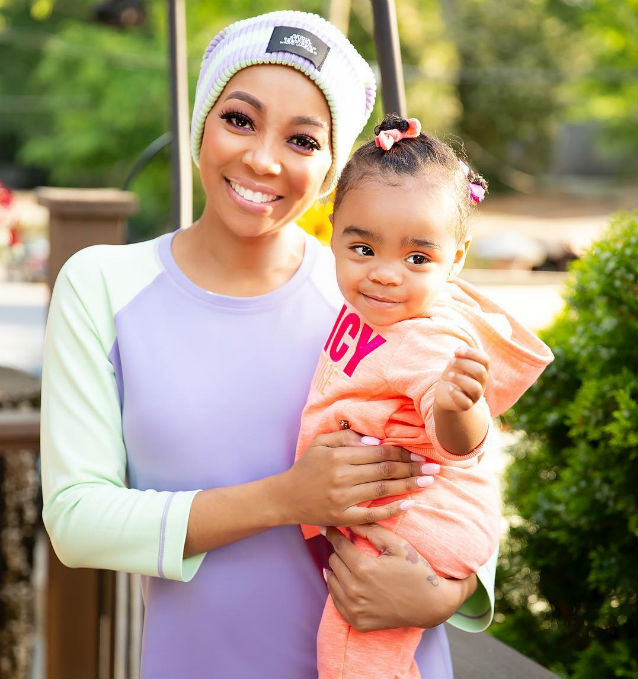 Monica Brown is going through a divorce but refuses to discuss the matter on T.I. & Tiny: Friends and Family Hustle. According to TMZ,
"Sources close to production on T.I. & Tiny: Friends and Family Hustle tell TMZ … Monica is refusing to talk about calling it quits on her marriage, and she won't even mention her ex-husband's name."
Of course, given the nature of the show, Monica's silence presents a bit of a challenge. Producers say that they are having a hard time building a storyline around the singer with many fans looking to hear more about Monica's divorce.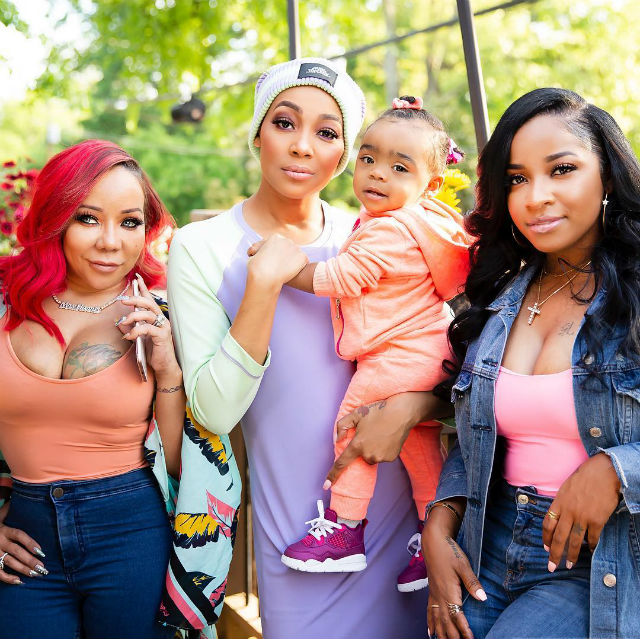 Brown does not leave her fans completely in the dark in the series. She does, in fact, reference her divorce during the season by revealing that she never thought that she would be a mother of three and facing marriage dissolution. The segment only lasts a few minutes but is all the public needs to know that the reports of Monica facing a divorce are true.
Monica and her husband, Shannon Brown, are the proud parents of one child, Laiyah Brown. Monica also has two sons, Rodney and Romelo Jr., from a previous relationship. Tune in to VH1 every week for new episodes of T.I. & Tiny: Friends and Family Hustle!