Pregnant Lira Galore showed off her growing baby bump while on vacation in Tulum, a town on the Caribbean coastline of Mexico's Yucatán Peninsula.  Lira, born Lira Mercer, took to her Instagram this past weekend to share photos from her trip. In one such photo, the mom-to-be is wearing a white swimwear coverup while posing on a swing.
"God is a Woman, don't @ me, " she captioned underneath the photo.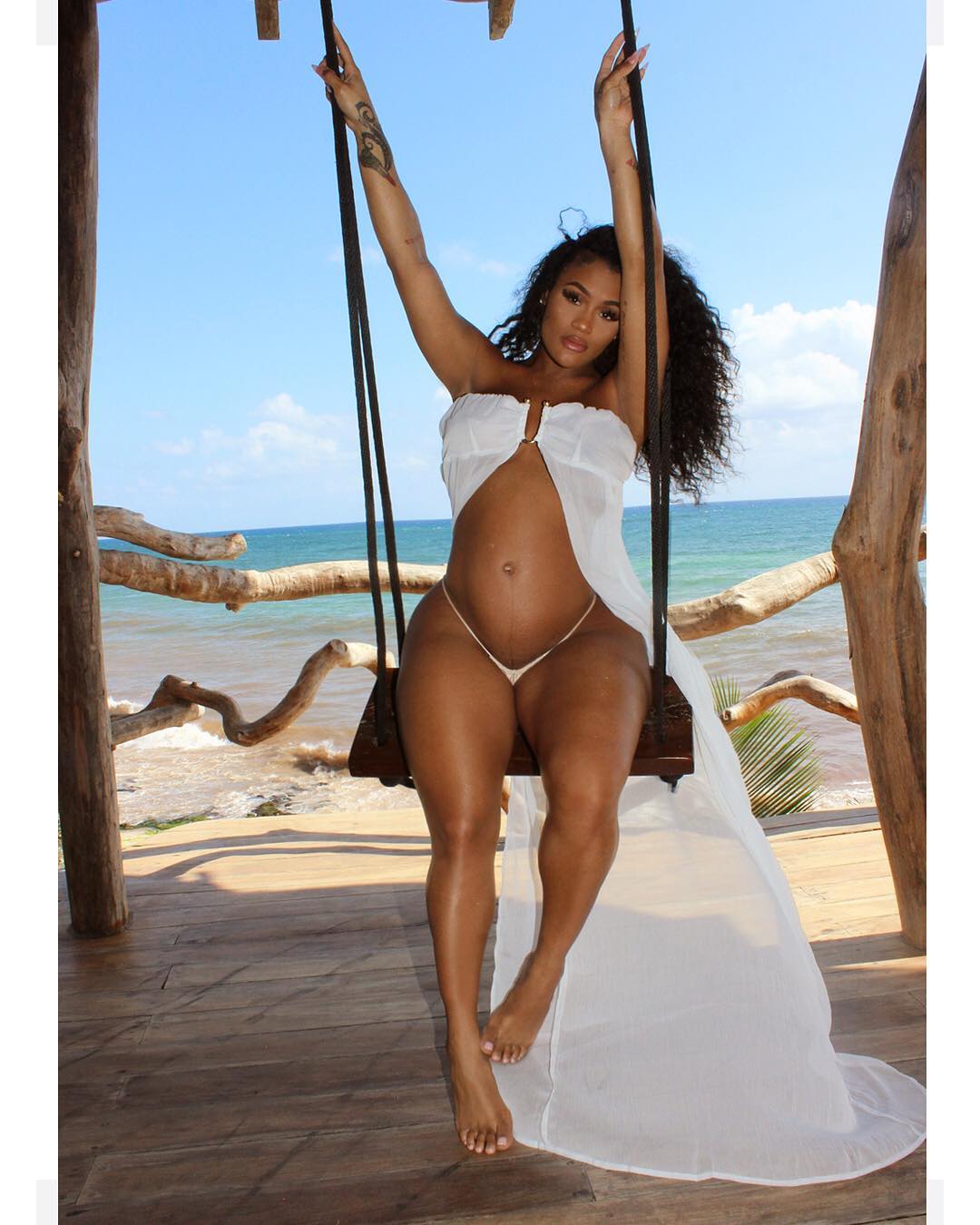 Last month, the Instagram model confirmed that she is expecting her first child with Quality Control CEO Pierre "Pee" Thomas. Lira, who is in her second trimester, initially kept her expectancy a secret.
RELATED: LIRA GALORE AND KAYLAR WILL ARE PREGNANT BY PIERRE THOMAS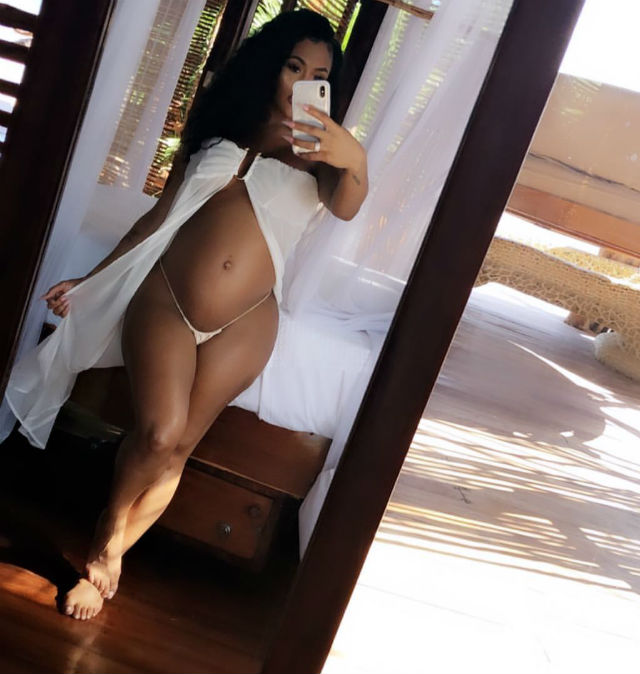 She wrote in an Instagram post to her unborn child, "I chose to keep you a secret because I had to protect the energy I was exposing you to. On this day Christmas 2018, I'm ready to tell everyone about you bc this is THE greatest gift. Even though Daddy & I planned you & made you out of love, when I first learned that you were really coming I still was unsure & scared about bringing you into the horrors of this world."
Congratulations to the Lira and Pierre, who is also expecting another baby with blogger Kaylar Will. CLICK HERE for details.