Blac Chyna's mom Tokyo Toni has taken to her Instagram page to wish her granddaughter, Dream Kardashian, a 'Happy Birthday. In a video uploaded yesterday on Dream's 2nd birthday, Tokyo can be seen holding a bunch of birthday balloons in her hands as she speaks into the camera.
"Happy Birthday, Dream. This is from your grandma Tokyo. Let's hope the balloons get to you," she said before releasing the balloons.
Tokyo Toni, whose real name is Shalana, Jones-Hunter, has been trying for some time to see her granddaughter, even turning to Chyna's ex and baby's father, Rob Kardashian.
Last month, Tokyo made a public plea to the two-year-old's father. In a video uploaded to Instagram(no surprise there), Tokyo begs Rob to let her see her grandchild.
"Is it any way possible that you could let me see Dream through FaceTime or send a video to my DM or anything?"
"I don't even know how the baby sound[s]. It's absolutely ludicrous. But this is the only way I can get through to you I don't have any numbers for anybody any more."
Neither Chyna nor Rob have publicly responded to Toni's requests.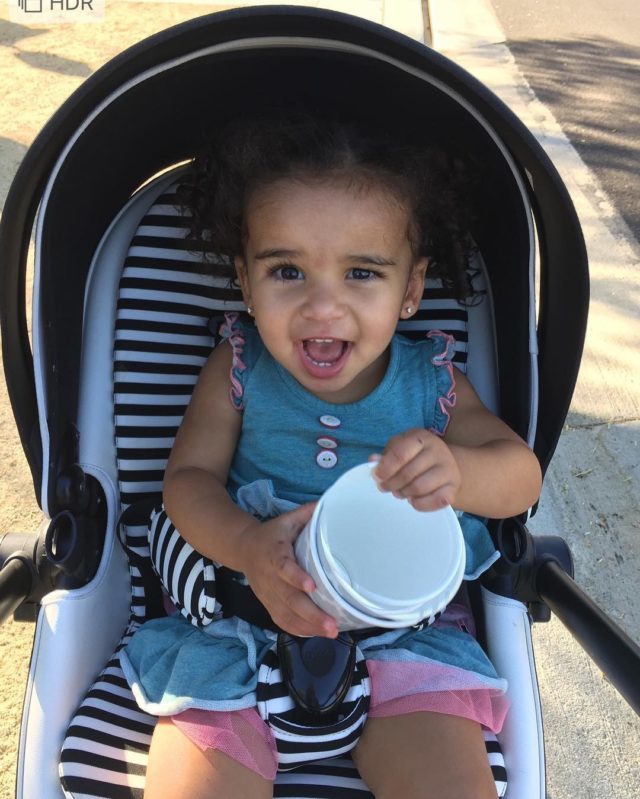 https://www.instagram.com/p/BpaRKhHBaQA/