The Broccoli City Festival in Washington D.C. was nothing short of fabulous. Card B hit the stage with all of her energy, and Sasha Obama took a chill pill backstage with the 'Bodak Yellow' rapper.
A photo of the youngest daughter of former president Barack Obama surfaced this past weekend in which Sasha was all smiles while hanging with Cardi and Offset. Many social media fans could not get over how much Sasha has matured. "Sasha looks so grown and gorgeous," one fan said. Another Twitter commenter asked, "How old is Sasha?" The youngest daughter of former President and First Lady Obama is 16-years-old for those wondering.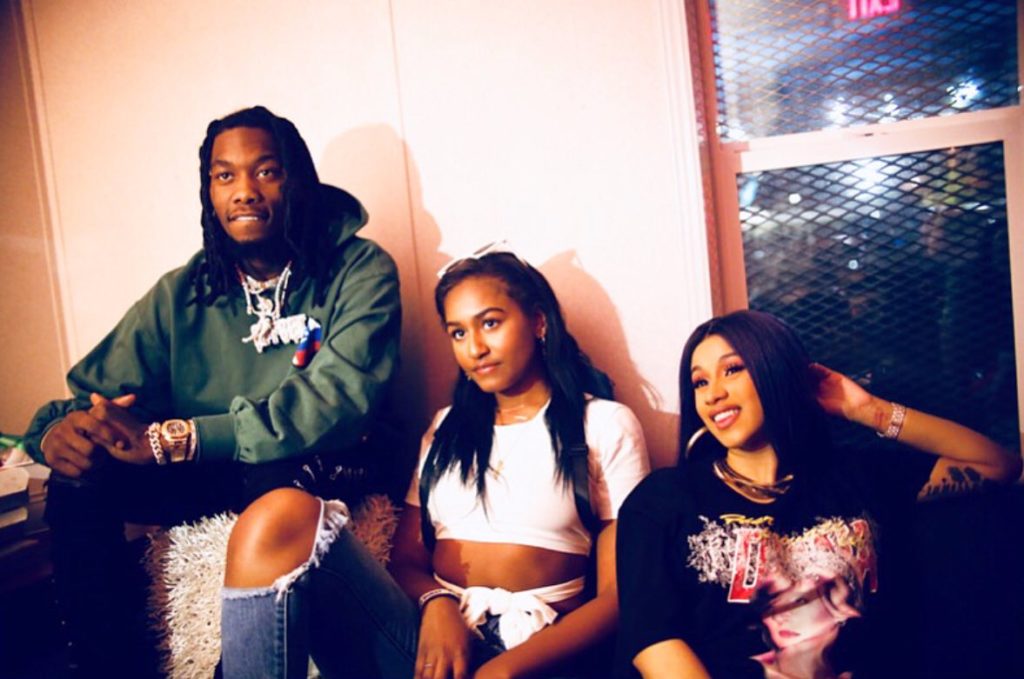 It was just a few days ago that Cardi B announced the Broccoli Festival as her last public performance until she gives birth. "You know, shorty keep growing and I be looking like I be moving and everything, but in reality, a b*tch can barely breathe," the rapper said in an Instagram video. "I can barely breathe right now. I've ate like six chicken wings, and I can barely breathe now," Cardi mused.
Cardi B opened up about her expectancy with Offset after confirming her pregnancy on Saturday Night Live. "I just wanted this for myself," the pregnant star said. "[Some people wonder,] 'Like why she doing that in the height of her career,' and it's just like why can't I have both? … I'm gonna say this in the most humblest way: I'm a millionaire. I'm established … The industry is never promised, but I know that if I make the right money move, I'm gonna always have money."
Cardi B and Offset are expecting their first child together to arrive in coming weeks. Stay tuned for more Cardi B pregnancy news!