Jada Pinkett Smith was joined by her daughter, Willow Smith, at the Haute Living celebration of her cover photo shoot and interview on Monday. The event was held at Catch LA in West Hollywood, California. Both Jada and Willow looked fierce.
The celebrity mom rocked a silver outfit while Willow rocked a dress with cool accessories. The young star placed a loving arm around her mom as they took pictures on the red carpet. One candid was of Willow and Jada striking a pose while standing in front of Jada's magazine cover.
The star mom revealed interesting aspects of her life as a parent during her interview with Haute Living.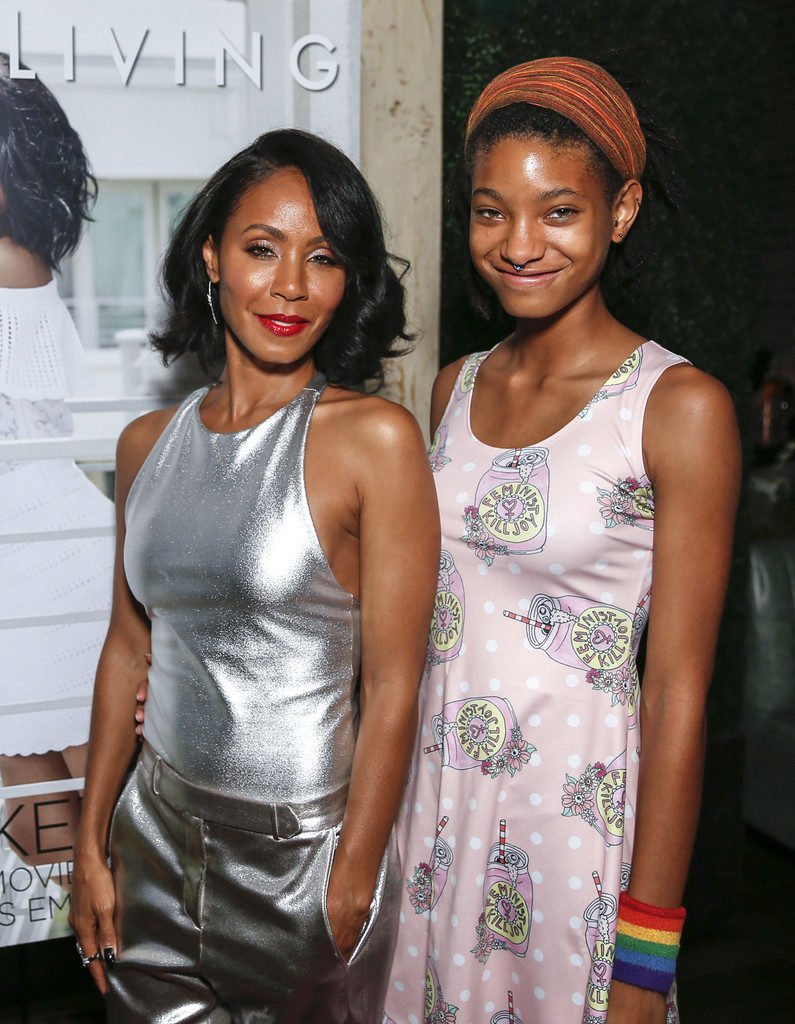 Many zeroed in on Jada's comments concerning her son, Jaden, and stepson Trey's leaving the nest to establish lives independent of their parents. "They're not around, but they are," Jada revealed. Many took Jada's comments to mean that Willow, too, had left the nest. The celebrity mom, however, cleared the record during an interview with ET Online.
"Willow hasn't left yet," she revealed. "Now, she will be 18 soon and I'm sure as soon as she turns 18, she's out. But I have two that are gone."
Willow is Jada Pinkett Smith and husband Will Smith's youngest child. She celebrates her seventeenth birthday in October. Pick up a copy of Haute Living today to check out Jada's full interview with the editorial!
Photo: Getty Images