What better way to celebrate the impending release of a Sci-Fi film than with a private screening or two? Fabolous and his son, Johan, hosted one of two private screenings of Transformers: The Last Knight earlier this week.
Johan and Fabolous held their event at Fulton iPic Theater in New York City. The father-son duo took several pictures in front of posters that celebrated the film's release. Dwight Howard also smiled while posing in front of advertisements for the latest Transformers movie at his screening at CineBistro at Town Brookhaven in Atlanta.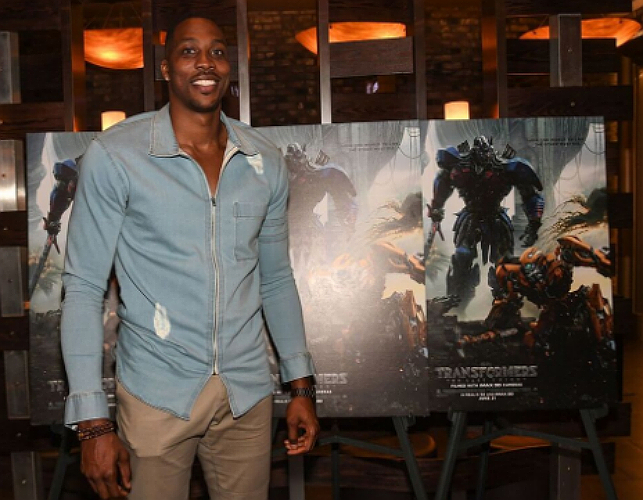 Humans are at war with the machines in the latest installment of this Sci-Fi franchise. With Optimus Prime, the peacemaker and mediator between machines and human beings, out of the picture, it seems that the ending will consist of destruction on both sides if a consensus is not reached. The humans must discover the hidden history of Transformers on Earth to save themselves and live peaceably with their stronger species.
Transformers: The Last Knight is monumental in more ways than one. Not only does the film leave out one of its most beloved characters, Optimus Prime, but Mark Wahlberg has entertained the idea of making this movie his final in the Transformers movement.
"This is the last one," Mark recently revealed during an interview with media. "This is the last Transformers. Michael Bay has vowed that this is it. So I get my life back."
The verdict is still out on whether this will be the final installment in the Transformers franchise or if Mark Wahlberg will leave the empire prematurely. For now, check out the movie's trailer below. Transformers: The Last Knight is in theaters nationwide.