Cleaning poop out of the toilet and making cute appearances on television shows is all in a day's work for Phaedra Parks. The former Real Housewives of Atlanta co-star and her oldest son, Aden, join Greg Jennings and his daughter on the latest episode of Big Star Little Star.
"My best skill is being a plumber," Phaedra says. The celebrity mom's response comes after her son draws a picture of a toilet and what appears to be refuse being taken out of the toilet.
Greg also gives insight into his life as a dad on the show's newest episode. "She has no fears," Jennings says. "We're fearless."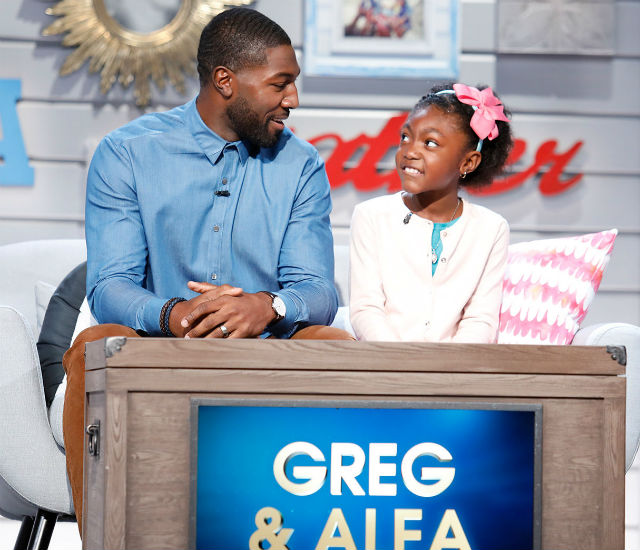 Jennings gave several seasons to the NFL before announcing his retirement last year. "I have some news to share with you guys: football is over," he said in a YouTube video last July.
"I am done. No more big hits. No more, 'Touchdown Greg Jennings.' I am done and I'm excited to be done." Greg ended his message by telling fans that "the last 20 years of my life has been all football. Today, that all changes."
Catch Greg Jennings and his daughter along with Phaedra Parks and her son on Big Star Little Star tonight at 9/8c.