Mimi Faust and her daughter, Eva Giselle Jordan, are giving fans an inside look at their latest "mommy and me" photo shoot. The celebrity mom shared pictures from her and Eva's backstage experience earlier this week.
"I had so much fun today with my Nugget," Mimi told fans. "Mommy/daughter days," Faust added. "Thank you #TeamMimi for capturing the moments."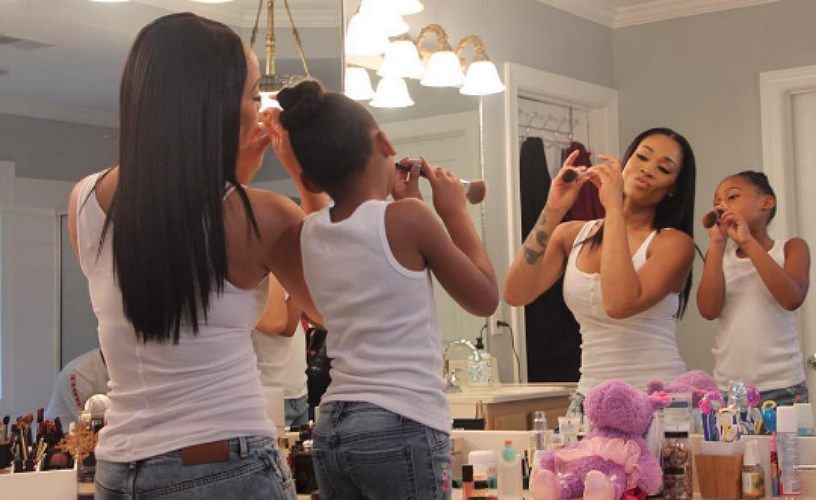 Mimi Faust is savoring the moments while doing everything in her power to protect Eva. Such is the reason why reality star recently filed a restraining order against Joseline Hernandez. Mimi allegedly became furious that Joseline and Stevie J were on the road to reconciliation and, as a result, moved to protect her daughter by any means necessary.
"I'm not angry. I'm not jealous. People think this is a f***king joke," Mimi revealed. "This is my real life. I don't give a f*** about the show or what was said on it. There are things I can't even speak about on the show," she added.
Mimi went on to explain that Stevie refused to protect their daughter then she would be the responsible party. "If the shoe were on his foot, he'd do exactly what I'm doing. I don't understand why he thinks this is okay. This is not okay with me in any respect."
Eva Giselle is Mimi Faust and Stevie J's only child. She celebrates her eighth birthday in December.