Thirty-nine children died of heat stroke as a result of being left in a hot car last year. With Texas having seven of those incidents on record, the highest number of cases in the country, ten-year-old McKinney, TX resident Bishop Curry V was compelled to help. Not even out of elementary school, this innovative young man created a life-saving tool called the "Oasis" that every parent should own.
"Sometimes babies fall asleep and they're really quiet," Bishop's father commented in a recent interview. "So, if you're rushing home from work or you're rushing to the grocery store, I could see how somebody could forget."
The death of a baby near Curry V's home inspired him to create the device. "I knew exactly where the house was," said Bishop's father, an engineer himself for Toyota. The tragedy hit too close for comfort for the Curry family because they have a one-year-old little girl of their own at home.
The "Oasis", currently in the design phase, would attach to a car seat and detect if a child is left inside a vehicle. The device would then blow cool air on the child until the parents and authorities arrive. "It would be a dream to have lots of inventions that would save many lives," commented Curry V.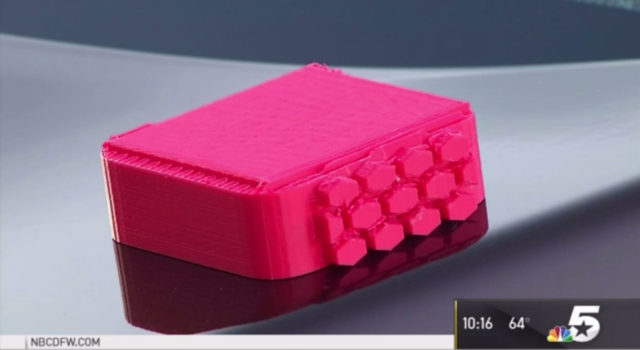 The young inventor has a provisional patent for his product and Toyota has already taken interest. The Curry's recently traveled to an auto safety conference in Michigan to introduce the product.
We cannot wait to see what is next for this amazing young man!