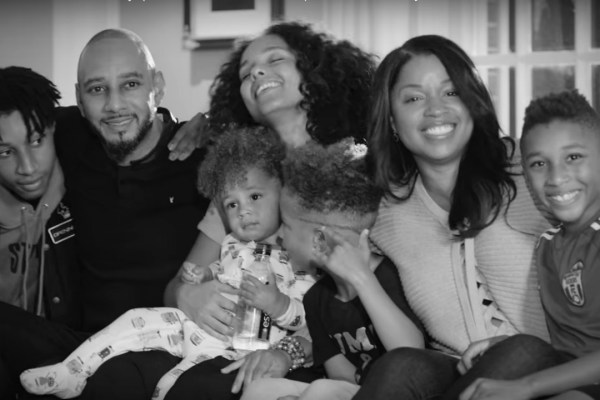 6. Swizz Beatz and Co.
If anyone knows how to have a healthy blended family, it's Alicia Keys, Swizz Beatz, and company. While it is true that Alicia and Mashonda Tifrere, Swizz Beatz's ex-wife and mother of the producer's second-oldest son, have encountered their share of disagreements, the two moms have managed to push past their differences and form a bond that is exhibited through the kids.
Alicia even wrote and released a song earlier this year called Blended Family (What You Do For Love) in celebration of her family's progress.
"It means so much to me and our whole family," Keys said of her new single. "The understanding, compassion and support we've found is a powerful testament to the healing that comes when we choose love. Especially for the kids… the most important part of our lives. Celebrating Mashonda for our commitment to each other with support and true growth."