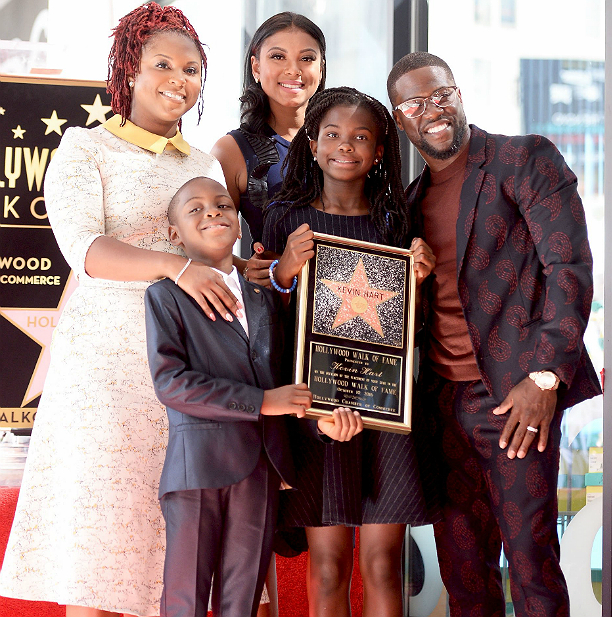 5. Kevin Hart and Co.
Their divorce left much to be desired in the way of harmony and peace, but Kevin and Torrei Hart present exemplary skills when co-parenting Heaven and Hendrix.
"[Kevin and I] had our ups and downs during the divorce," Torrei admitted during an interview with TheJasmineBrand.com in 2013. "Right now we're good at good parenting," she said. "He is working a lot, and when I work he comes and gets the kids and we just try to make it work. I wouldn't want my kids to ever see us not getting along, or feel like 'Okay, my parents can't work it out.' I feel like as long as you put the kids first, then you can do it and it does take time."
Torrei was the first to congratulate Kevin Hart on his marriage to long-time girlfriend Eniko Parrish earlier this year. Now how's that for harmony and burying the hatchet?