Three brothers—Mark Jr. (13), Seth (10), and Zachery (9) James—are exactly what we think angels would sound like and they are taking the internet by storm! Hailing from St. Vincent, these "leaders of the future," (the translation of their African band name Melisizwe), represent and cover all genres from Gospel to Hip-Hop, to R&B and Reggae.
The boys sum up their music in a comment posted on their website. "It's our life's work to express these emotions and feelings that can only be conveyed through music. It's how our spirit takes wings and soars to unfathomable, seemingly unreachable heights. [We] hope that our music does the same for your spirit too."  In terms of their name, Mark explains in an interview with The Vincentian that, "we believe that a name is important, so we wanted one that had meaning."  After much research, the group chose the South African name "Melisizwe Brothers" as they want to be leaders, inspiring others.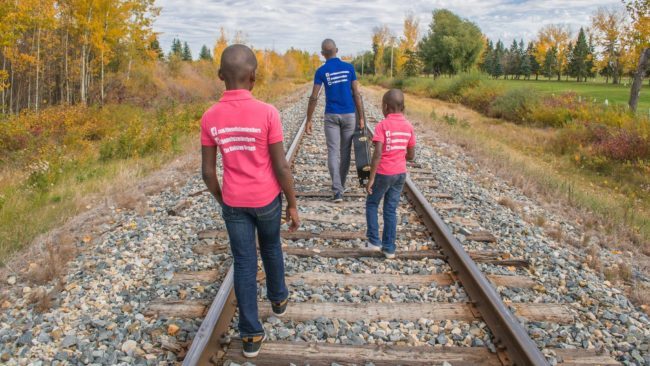 Their sound unquestionably causes the listener to take flight as Zachery sings while Mark plays guitar and Seth is on piano. In addition to their music, their parents wanted the boys to reach and pursue their maximum potential, creating well-rounded individuals. The boys are avid readers and devote time to studying and reading books. They don't watch television, transferring that time to music study in addition to training in track & field.  As if they weren't busy enough, these amazing young men work on their family's farm, ploughing, planting, weeding, and harvesting crops.
To top it all off, the Melisizwe Brothers tour across St. Vincent and the Grenadines. In addition to doing charity work where they feed the homeless, the brothers give back to their community by offering free music and vocal lessons to both children and adults.
To learn more about the Melisizwe Brother's and follow their amazing journey, check out their website here, but in the mean time, click below and take a listen to these adorably talented children as they cover the Jackson 5's "I'll Be There" and they nailed it!
Bonus Video: