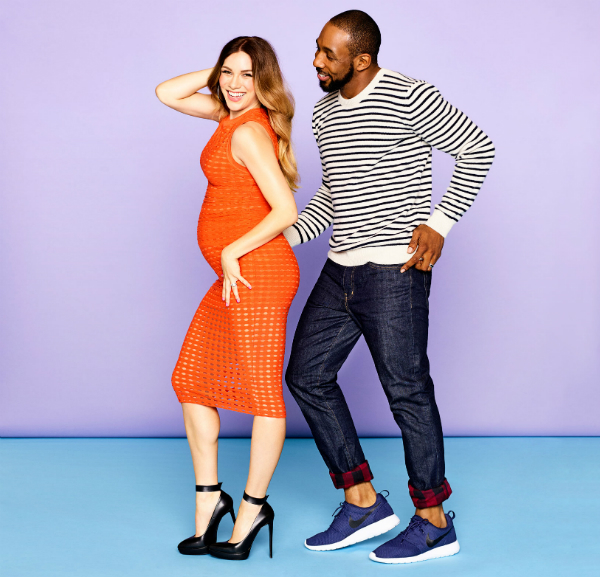 Stephen "tWitch" Boss and Allison Holker are the proud parents of a son. The couple welcomed their first child on Easter Sunday and named him Maddox Laurel.
"[Maddox's birth] was truly an unforgettable moment and we are grateful to everyone that shared in the experience and made it so monumental. Our family feels full," Stephen and Allison said in a statement. "Maddox already has the best big sister Weslie, they have already bonded and share a truly beautiful love." Allison later told Twitter fans that she and Stephen had an "Easter baby" who was "surrounded by so much LOVE."
Allison and Stephen announced their expectancy a few months back. The couple shared the news with Dancing With The Stars viewers after Allison delivered an incredible performance on the show. "My husband and I, we love big scenarios," the dancer told Wetpaint. "We wanted to keep [the announcement] fun for everyone, and tell everyone at the same time. There are so many people you want to tell, and if someone hears after someone else, they feel badly you didn't call them first… We thought the best way was to tell everyone at the same time."
Little Maddox was a healthy 8 lbs., 15 oz., at birth. Weslie is Allison's daughter from a previous relationship.