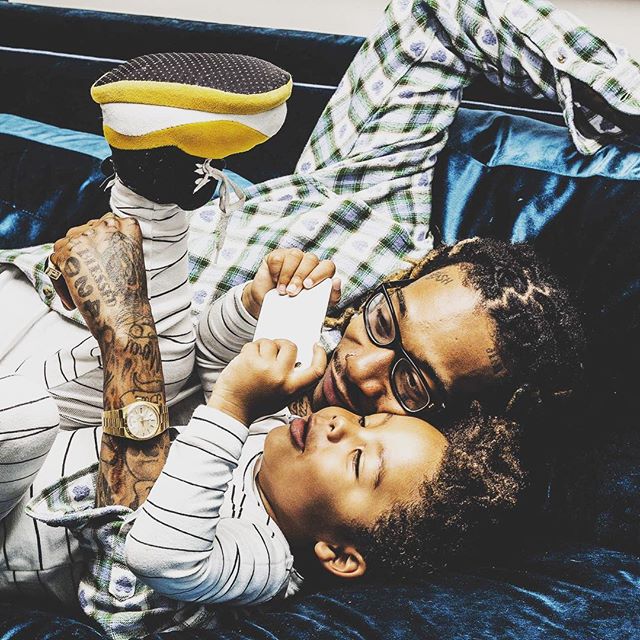 Staying up all night and having a blast is the best part of fatherhood for Wiz Khalifa who recently shared pictures of him and his son, Sebastian, hanging out.
The rapper was all smiles while lounging beside his youngster in one candid. Sebastian appeared to be teaching Wiz a thing or two about smartphones and the star father seemed to take it all in. "Me and more," Khalifa captioned.
The 'See You Again' singer has credited fatherhood with helping him become a better man. "You know, everybody has that point where they grow up and you get more responsibilities and schedule your life and you do things a little bit differently than you did when you was younger and you're not able to be as wild and as spontaneous," the rapper told media shortly after his son's birth. "Structure is always needed, so my kid coming into my life and helping me structure everything has helped me as a person and as a business person."
Sebastian is Wiz Khalifa's only child with ex-wife Amber Rose. He celebrated his third birthday last month with mom, dad and other close friends by his side.
https://www.instagram.com/p/BC_bXNGndsJ/?taken-by=mistercap