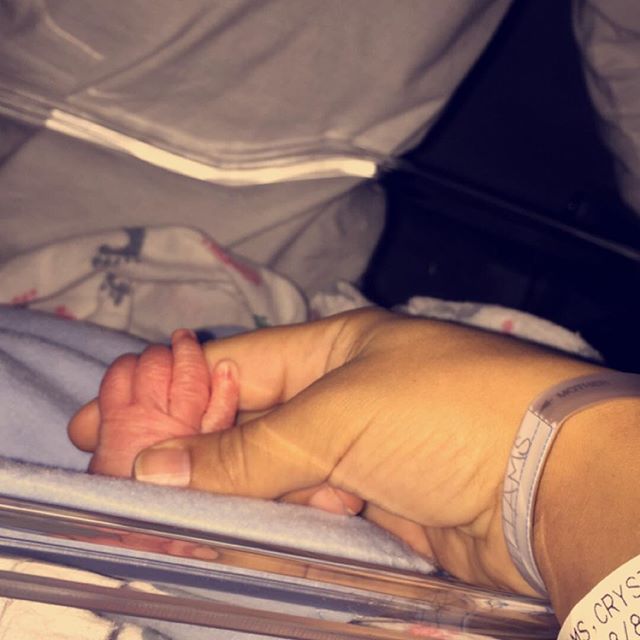 Congratulations to Ne-Yo and wife Crystal Renay on the birth of their son. Prince Shaffer Chimere Smith Jr. was born on Tuesday evening, just hours after Crystal told Instagram fans that her pregnancy journey was nearing its end.
"Prince Shaffer Chimere Smith Jr has arrived," Crystal exclaimed on Tuesday night. "6lbs 8oz, 19 inches. It was the scariest delivery ever and I ended up getting a emergency C-section cause of complications but with the help of my amazing doctor @drsherryr and my super calming husband @neyo I was able to get through it all and come out with best reward in the world… SJ!!!!! #BestDayOfMyLife."
Earlier in the day Crystal thanked her husband for being her biggest supporter throughout her expectancy. "I began this journey with you and here we are at the finish line stronger than ever TOGETHER," she shared on Instagram. "I can look to you for strength when I feel mine failing and know that in you I'll find me."
Little Shaffer is Ne-Yo and Crystal's first child together. Ne-Yo also has two children, Mason and Madilyn, from a previous relationship.
https://www.instagram.com/p/BC_fDwFhQVz/?hl=en