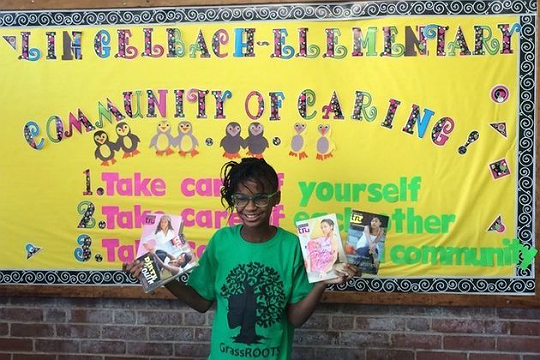 Marley Dias is making her mark in the literary world. At just 11-years-old, the youngster has initiated a movement that seeks to showcase books in which African American girls are the star characters.
"I was frustrated… in fifth grade where I wasn't reading [books with] a character that I could connect with," Marley tells Huffington Post. It was this aggravation that inspired the tween to create #1000BlackGirlBooks in November.
The movement involves Marley collecting books that feature African American girls as protagonists that she later promotes. "I know there's a lot of black girl books out there, I just haven't read them," Marley says. "So if we started this I would find them and other people would be able to read them, as well." The tween plans to collect 1000 books by February 1, 2016 and donate them to kids like her.
Marley, who is a writer herself, is passionate about her movement because she believes that representation in the literary sphere is important. "When you read a book and you learn something, you always want to have something you can connect with," she explains. "If you have something in common with the characters, you'll always remember and learn a lesson from the book."
Visit Marley's website to learn more about #1000BlackGirlBooks.