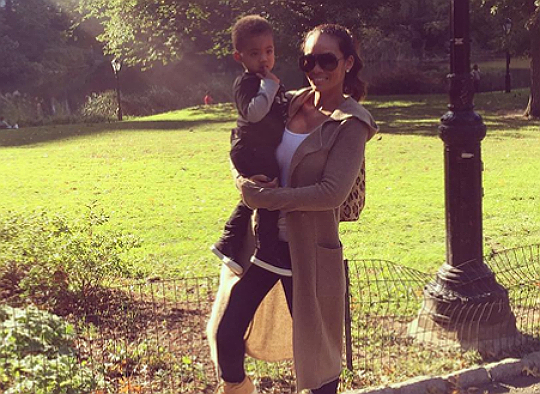 Evelyn Lozada had a blast with little Carl Leo this past weekend. The Reality TV star took her son to Central Park and the local zoo in New York City.
"How cute is this fly," captioned Evelyn underneath a picture of her son posing behind the image of a fly. "My lil mans first trip to The Bronx Zoo," added the star.
Lozada also took pictures of Carl riding the merry-go-round and viewing turtles. "It was so awesome taking my second born to his favorite place! #BronxZoo He is OBSESSED with merry-go-rounds & turtles."
Evelyn has been looking on the brighter side of things since suffering a miscarriage a few months back. "I woke up this morning—early, early this morning. It was literally still dark outside—and I started feeling cramping," shared Lozada with fans in July. The celebrity mom told her daughter, Shaniece, that she was preparing for the worse prior to feeling pain. "I feel like when something tragic like this happens, I've always learned that there is something better to come and I guess that's what I hold onto. That it just wasn't meant to be."
Little Carl Leo is Evelyn Lozada's son with fiance Carl Crawford Sr. Shaniece is Lozada's daughter from a previous relationship.