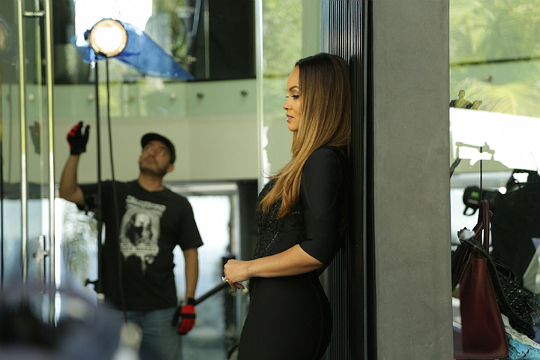 Evelyn Lozada is facing life's curveballs and taking it one day at a time after miscarrying what would have been her and fiance Carl Crawford's second child. The celebrity mom shared the devastating news on the latest episode of her reality show Livin' Lozada.
Evelyn had the full support of her family as she faced the sad truth of losing a baby. "I woke up this morning—early, early this morning. It was literally still dark outside—and I started feeling cramping," said the star of her miscarriage. "I knew … the process was starting."
Although disappointed, Lozada displayed a bit of optimism by telling fans, "I feel like when something tragic like this happens, I've always learned that there is something better to come and I guess that's what I hold onto. That it just wasn't meant to be."
Evelyn suspected that she would suffer a miscarriage after being told by her doctor that her hormone levels were too low to sustain life inside of her womb. "When you're pregnant, your hormone levels are supposed to be in the thousands; [mine] went all the way down to 50," shared the star with her daughter during an episode of Livin' Lozada. "Most likely, I'm going to end up miscarrying the baby," said Lozada shortly before being overcome with emotion.
The Reality TV star has one child with Carl Crawford and two kids in all.
Photo: Evelyn Lozada