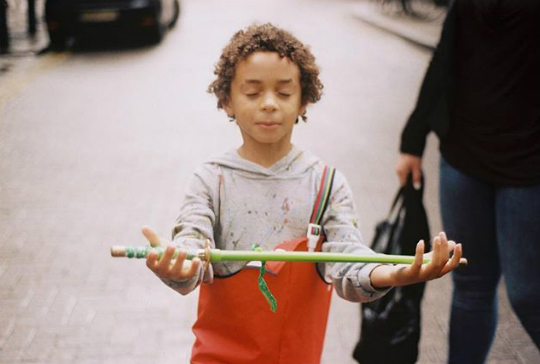 Happy Birthday Julez! Solange Knowles shared a throwback picture of her son in celebration of his eleventh birthday on Monday.
"I usually don't share pictures of my baby love anymore, for a number of reasons," shared Solange. "BUT my favorite person of all time came into my life 11 years ago today and I'm too in love with who he's become and gonna celebrate the h*** out of my forever baby, my forever love, my forever coolest, funniest, kind, confident, awesome-est boy, and my partner in the world, my beautiful boy Daniel Julez J Smith!"
Knowles gave birth to her son on October 18, 2004. Although the singer refrained from sharing his middle name, she later identified it as Julez. Daniel is Solange's only child with her ex-husband, Daniel Julez Smith Sr. See more throwback pictures of the tween below!