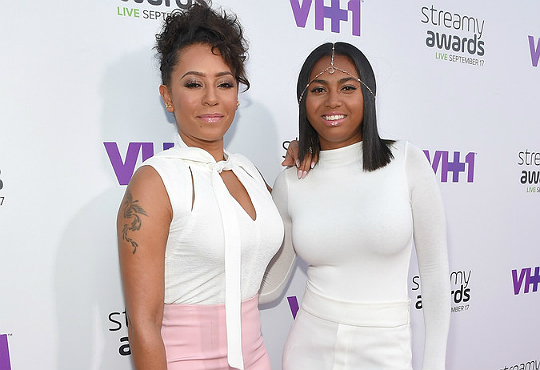 Singer Melanie Brown and daughter Phoenix Chi attended VH1's 5th Annual Streamy Awards at the Hollywood Palladium on Thursday, September 17, 2015 in Los Angeles, California.
The mother-daughter pair looked stylish for the event in coordinating outfits in shades of white and pink. MelB wore a white top and pink pencil skirt while Phoenix opted for white tailored pants and a turtleneck top.
It appears that Phoenix is growing up right before our eyes. Earlier this week, the 16-year-old accompanied her mom to a New York Fashion Week show wearing a black dress that she borrowed from her famous mother. Phoenix looked far from the little girl that we once knew, so much so that Melanie posed on social media,"Where did my baby girl go?".
We are wondering the same thing, MELB!
Photos: GettyImages