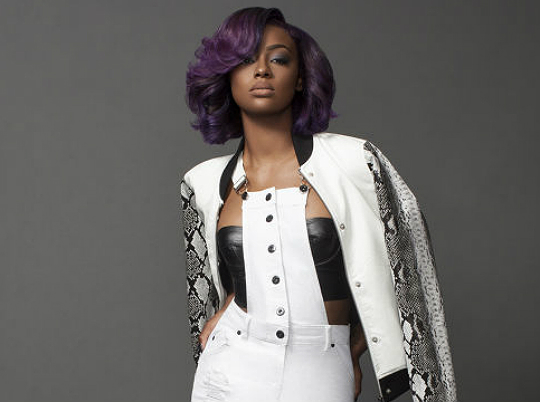 Justine Skye is making waves in the fashion industry. The 20-year-old recently scored a gig with Rocawear and Farfetch within a matter of days.
Rocawear was the first to reach out to Justine with an invitation for her to showcase their junior line known as La Belle Roc. "When the Rocawear team reached out and wanted to make me the face of La Belle Roc, I was super excited," said Skye in a statement. "The collection is definitely a new, fresh, fun look and there are tons of pieces that fit my style. I'm super versatile when it comes to my look and it was awesome to be able to shoot for a collection I'd wear daily."
Shortly after scoring such an exciting gig, Farfetch asked Justine to model for their brand. Upon accepting the online retailer's invitation, the young adult told fans that her style was more casual. "I would describe my style as sexy, cosy, chic street-wear," said Justine. "Sometimes people won't be able to relate to you if you look like you're straight out of a full blown Vogue magazine every time they see you. I think the way I dress says I'm young and I'm living life."
The young artist is definitely living an adventurous life. It was just a few months ago that Justine dropped her EP called Emotionally Unavailable. The young star gained much popularity as many could relate to the lyrics of her hit song.
Justine Skye is certainly someone to watch in both the music and fashion industries. Check out pictures from her Rocawear and Farfetch gigs!
Photo: Complex