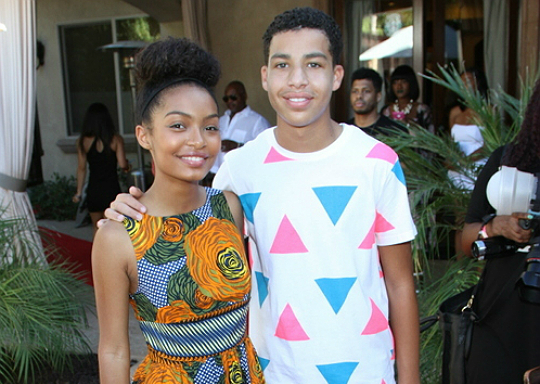 This year's 'Beyond Summer' celebration was a hit as many celebrities came out to support Robi Reed in her efforts to advocate for good health. Boris and Nicole Kodjoe along with Salli Richardson-Whitfield and Dondre Whitfield were a few of many celebrities to attend the event at a private Los Angeles estate on Sunday. Also in attendance were Blackish stars Yara Shahidi and Marcus Scribner.
Robi began her organization in 2002 during an informal gathering with family and friends. What was meant to be a casual backyard cookout turned into the beginning of a movement that currently funds and encourages healthy living. To date, the Reed For Hope Foundation has informed thousands of the importance of keeping up with annual physical examinations, and donated an abundance of money to studies that search for better ways to provide medical care to the public.
Reed is currently encouraging fans to donate at least $1 to the cause in addition to spreading the word about wellness to family and friends. See more pictures from Sunday's event below. Learn more about the Reed For Hope Foundation here.
https://instagram.com/p/7mJGLqooUl/?taken-by=reed4hope
https://instagram.com/p/7lYYd6IoRJ/?taken-by=reed4hope
Photos: Aturner Archives/Instagram