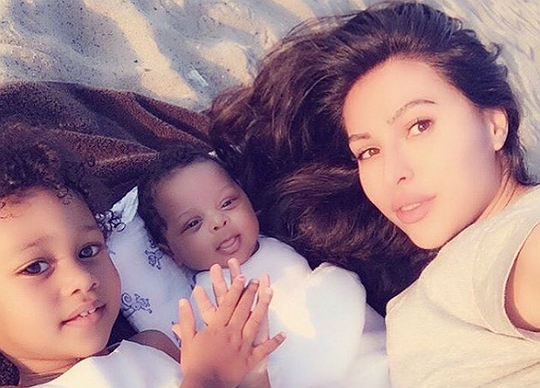 Reggie Bush  recently shared a picture of his wife, Lilit Avagyan, and his son and daughter  with Instagram fans.
"Blessed," shared Reggie with fans. Lilit also uploaded pictures of her kids. "Looks just like daddy," captioned the celebrity mom underneath a photo of her daughter, Briseis.
The Bushes welcomed their second child on their wedding anniversary in June. "The baby is healthy and the couple are so thrilled and excited," shared a family friend with E! News. "All their family and friends are around them." The friend went on to say, "Reggie is extremely supportive and helpful. They both always wanted a big family."
Reggie announced his and Lilit's expectancy earlier this year. "Coming soon," captioned the star underneath the pic.
Lilit and Reggie Bush have two kids together. Briseis is the couple's oldest child who celebrated her second birthday in May.