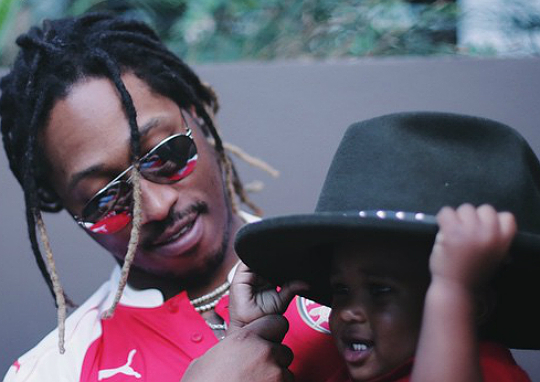 Nayvadius Cash, a.k.a. Future, was on daddy duty this past weekend as he spent quality time with his son, Future. The rapper walked through the crowd at Epic Fest while holding his son who was resting soundly on dad's shoulder.
Little Future has been spending a lot of time with his mom, Ciara, and her boyfriend, Russell Wilson. A few fans criticized Ciara for letting her son bond with Russell. "It's been very interesting to hear what a lot of guys have had to say," shared Ciara during a recent interview with CBS News. "I feel like in a sense it's a bit of a double standard."
The singer went on to tell media, "People are going to talk about you all the time but when it comes to your child, it's something I don't take lightly. At the end of the day my son would be the one that's affected the most out of this. And I think people have to think about that versus kind of like shouting out things."
Future is Ciara's only son with Nayvadius Cash. See the little one with his father!
https://instagram.com/p/7DcG–BQf-/