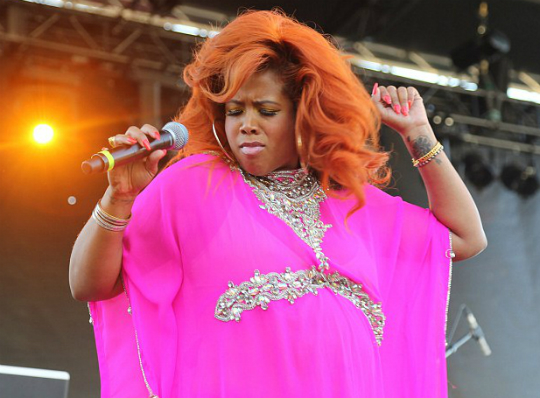 Kelis shocked her fans when she took the stage at the Afropunk concert in New York City. Many were unaware of the singer's expectancy and were pleasantly surprised to see her protruding stomach.
"I'm pregnant," exclaims Kelis to Us Weekly. "I'm so excited! It's really amazing." The artist goes on to tell fans about her latest cravings.
"My neighbor grows tomatoes and leaves them on my doorstep and I'll cut them up, use salt and pepper, and just eat them like that," shares the star. She further explains, "If someone talks about a certain food, my pregnancy brain gets so focused and I have to have it!"
Kelis isn't the only one excited about her expectancy. The R&B singer's son, Knight, is also thrilled. "My son is excited to be a brother," says the celebrity mom. "With my cookbook coming out and a new baby, it's a really exciting time for us."
Kelis is expecting her second child to arrive in coming months. Knight is her son with recording artist Nas.