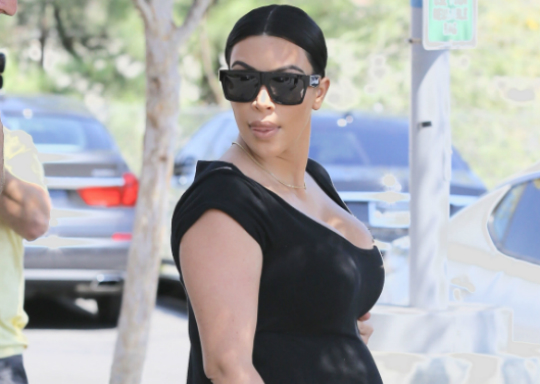 Kim Kardashian and Kanye West's family may be limited to two kids. The Keeping Up With The Kardashians star tells C Magazine that doctors are preparing for the worst if the medical condition that she battled with when she was pregnant with North rears its ugly head during this expectancy.
"They think I'll have placenta accreta again," says Kim. "So if the placenta grows a little bit deeper than it did last time, then they are prepared to have my uterus removed, which is a little scary for me. I think we're just gonna go day by day, see how overwhelming it is, and see how the delivery goes."
Although nervous about the possibility of having her uterus removed, Kim is overjoyed to be a mom and wife. "It has taught me how to prioritize," shares Mrs. West of her family. "I used to do anything and everything. When a brand would come to me and it sounded like a good deal, I would do it. But I see how my husband doesn't do anything unless he is in control and believes in it—I was doing anything just to do it, and I had to take a step back."
Kim and Kanye West are expecting their second child, a son, to arrive in winter. North is the couple's daughter who celebrated her second birthday on June 15, 2015.
Photo: VM/FAMEFLYNET PICTURES