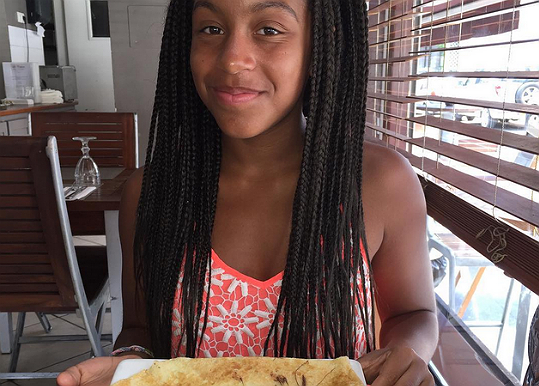 Put another candle on the birthday cake! Karma Bridges, daughter of rapper Ludacris, celebrated her fourteenth birthday on Monday.
Karma, along with her father and step-mother Eudoxie, let the festivities roll on the beautiful island Anguilla. The three of them joined another family member in crashing a random couple's wedding. The lovebirds were exchanging nuptials on the beach when the Bridges decided to join in wishing them well. Several pictures were taken and a few laughs, we're sure, were exchanged before the two parties parted.
In addition to spending time with the loving couple, Karma celebrated her birthday in the water with her dad. The teen did all of the arm work during their kayaking trip while Luda sat back and enjoyed the ride.
The rapper couldn't hold his excitement over his daughter turning 14-years-old. "HAPPY 14th BDAY to the best Daughter and Big Sister this world has to offer Karma! I love being your father you make it so easy and it's more than amazing watching you grow. I'm soooo proud of you," shared the star next to a picture of his daughter posing beside the family jet.
Karma is Ludacris' oldest child. The rapper also has a daughter named Cadence with Eudoxie.