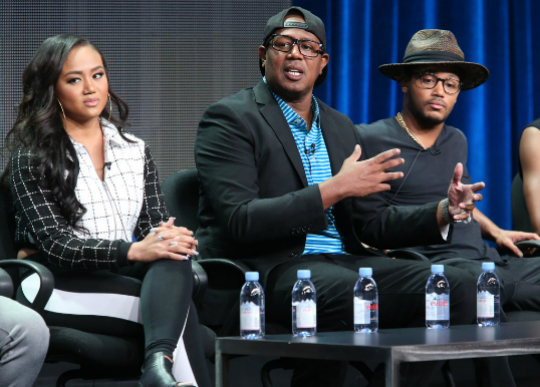 Cymphonique, Romeo and the rest of the Miller kids joined their father, Master P, onstage at the 2015 Summer TCA Tour at the Beverly Hilton hotel this past weekend. The celebrity family led an in-depth discussion about their upcoming reality series, Master P's Family Empire, that will make its debut in fall.
Master P expressed much excitement in the show. "We're going to be positive, but we're not going to be perfect — we're going to be us," said the rapper during the Reelz portion of the TCA tour. Although many networks vied for the Millers, the Hip Hop family felt that Reelz was the right choice for them. "This is about our empire, sometimes you have to make sure the deal is right, the people are right … it's happening when it's supposed to be happening," said Master P.
The network is certainly excited to have Master P and his kids. As network executive E. Hubbard explains, "Master P is a true American success story, rising from the most humble of beginnings to the top of the entertainment world completely on his own."
Master P is the proud father of nine kids. The Millers' reality show will make its debut on Reelz on Saturday, November 28, 2015.
Photo: Getty Images