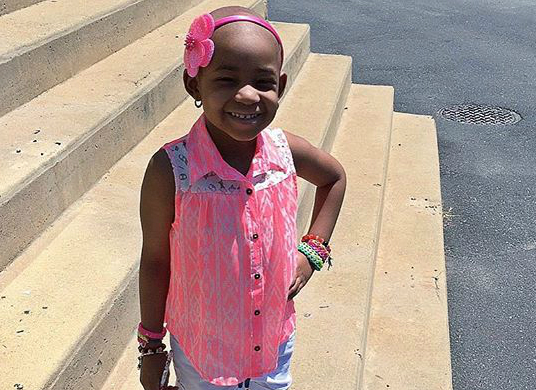 Challenge given. Leah Still, daughter of NFL star Devon Still, has summoned Riley Curry, daughter of NBA star Stephen Curry, to do the 'Whip/Nae Nae' dance. The little one left Riley a video message on Instagram earlier this week.
"Riley, I saw your video," said Leah. "You think you can Whip better than me," asked the little one. Miss Still then proceeded to do a bit of the dance just to give fans a snippet of what the meet will be like, if Riley accepts the challenge.
Miss Curry danced to Silento's 'Watch Me (Whip/Nae Nae)' song during her third birthday celebration earlier this month. The youngster had all of the moves down pact as party guests cheered her on.
Devon was one of many fans who saw video footage of the little one rocking out on Instagram and thought Riley killed it, which is why he showed the video to his daughter. "I showed Leah the video of Riley doing the whip and all she kept sayin was daddy she can't do it better then me," said Devon of his daughter's reaction. "So I said if that's how you feel then challenge her to a dance off. So @stephencurry30 the challenge has been sent."
It will be one interesting dance off if Riley responds to Leah's request.
https://instagram.com/p/5nqLagJ6rV/?taken-by=man_of_still75