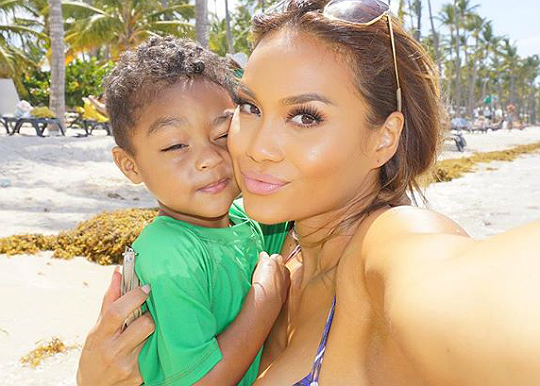 Sire Jackson is enjoying every bit of his summer vacation. The little one was recently photographed with mom Daphne Joy in the Dominican Republic.
"Let the fun times keep rollin," captioned Daphne underneath a picture of her son searching for treasures in the sand. Sire eventually found what he was looking for in the form of seashells. The little one held the gems high while mom took a picture.
In addition to sharing photos of her son having fun on the beach, Daphne posted a cute candid of her and Sire embracing. "Honest moment, this picture was taken by my best friend Michelle who captured me at a very vulnerable moment," captioned Daphne underneath the picture.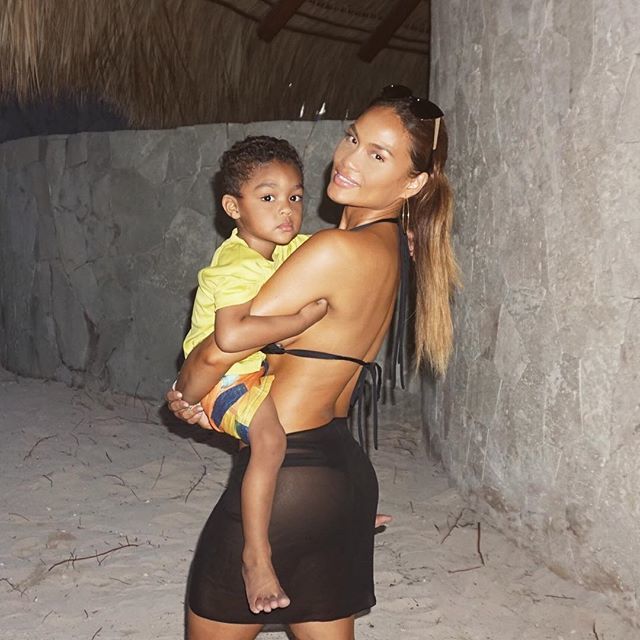 "I was taking everything in and had just finished crying and having a deep heart to heart to her about life, love, parenting, the future…everything…. …and my little love was playing in the sand, saw me, and came up to me and started hugging me…I love our bond and just feel so blessed to be here w my loved ones and create these beautiful memories together."
Sire is Daphne Joy's only child with Curtis "50 Cent" Jackson. He will celebrate his third birthday next month. See more pictures of the toddler on vacation below!