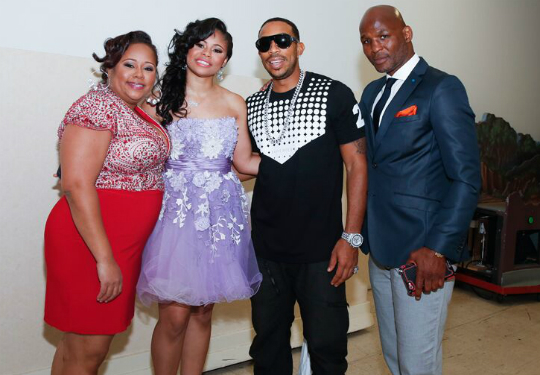 Latrece Hopkins, daughter of boxing legend Bernard Hopkins, had a super sized sweet 16 birthday party earlier this week. The bash was held at the Chase City Riverfront in Wilmington, DE, and featured a smash hit guest performance by the one and only Ludacris.
New York City served as inspiration for the party's decorations and snacks. The cake was especially based off the Big Apple as it featured images of the city on all of its tiers. Effigies of the Statue of Liberty and a curbside card shark gave the bash a real-life resemblance of the bustling region.
Many celebrities wished Latrece well on her special night. Rapper Snoop Dogg and Bryshere 'Yazz' Gray of the hit series Empire gave the teen major shout outs by way of video. Ludacris set the stage on fire with a number of his celebrated songs.
Latrece had three outfits set aside for her party.  See more pictures from the event below!