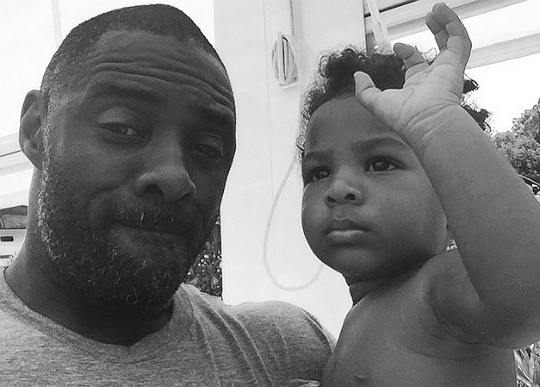 Idris Elba shared the most adorable father-son picture of him with his son Winston earlier this week. The actor was holding his little one in the photo while the youngster raised his hand in the air. Although Winston appeared to be focused on other things surrounding him, Idris kept his eyes on the camera.
Elba has been quite busy in Hollywood as of late. The No Good Deed star is currently filming three upcoming movies that are slated to make their public debuts next year. One of the films is Star Trek Beyond and the two other movies, Finding Dory and The Jungle Book, are geared towards children.
Although he has a lot on his plate in terms of career aspirations, Idris tells media that he keeps his perspective in check. "I try to see my kids as much as I can," says the star.
"I have to do a lot of multitasking," adds Idris. "If I sat on the sofa and thought about it, I would just not go anywhere. But the fact is that I'm getting on with it," he explains. "I have a lot more capacity – I like to push myself to the limits."
Winston is Idris' only child with Naiyana Garth. The actor also has a daughter named Isan from a previous relationship.