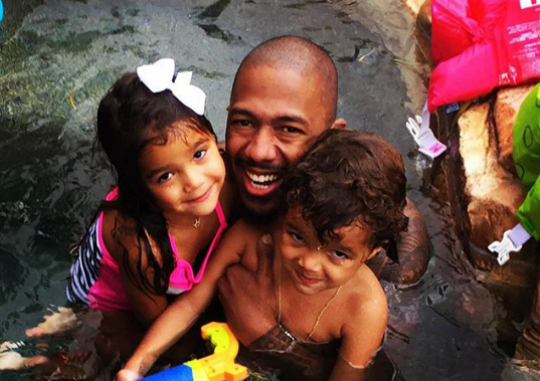 Monday was an "amazing day" for Nick Cannon who basked in quality time spent with his kids. The actor shared pictures from his and the twins' pool adventures with Instagram fans.
"That moment before your son hits you in the head with a plastic bat," captioned Nick underneath one pic. Moroccan is featured in the candid while holding a plastic yellow bat dangerously close to his father's head.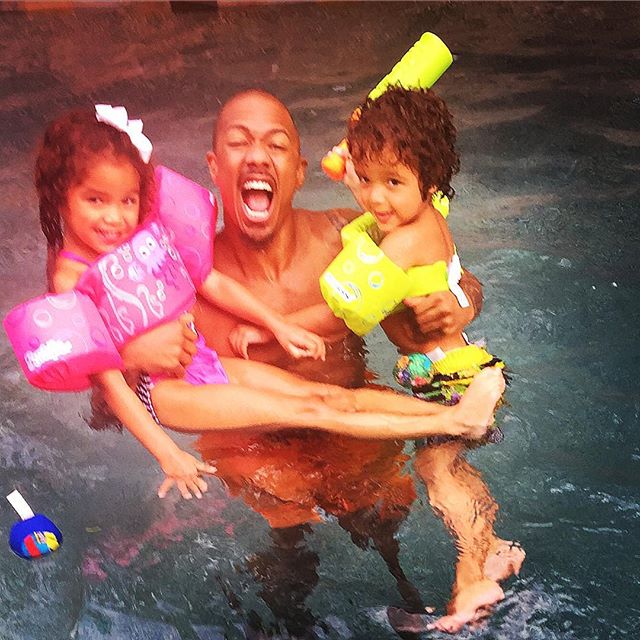 Moments later Nick revealed that his son did indeed hit him with the toy. "The moment after your son hits you in the head with a plastic bat," shared the star along with a photo of Moroccan holding the bat high. Nick's facial expression tells the story of what  happened.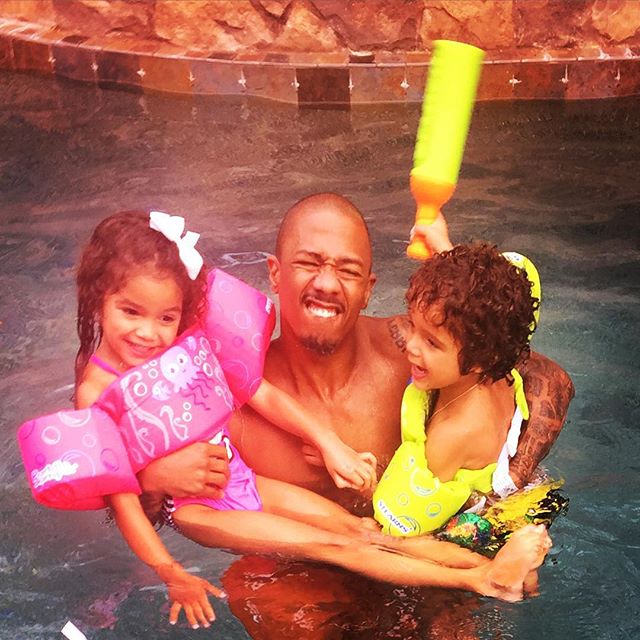 Cannon also shared a number of candids that showcased him with his daughter, Monroe. Many Instagram fans commented on the little one's ability to swim while wearing hair accessories. "Baby girl is so chic," exclaimed one subscriber. "Still has a bow while swimming."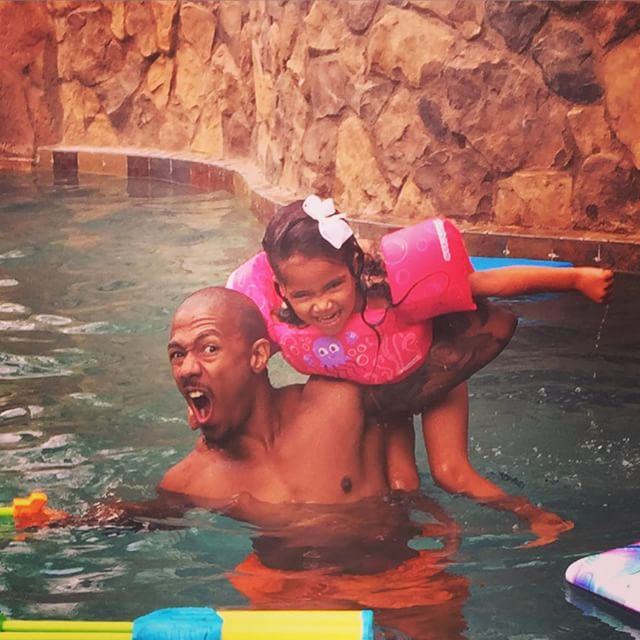 Although he and Mariah Carey are no longer a couple, they are managing to co-parent without much conflict. A family friend recently told E! News,
"Nick and Mariah are on better terms these days. Mariah is in really good spirits and there has not been arguments with them for sometime now. Nick is doing really well in his personal life and he just wants Mariah to be happy. He feels as long as his kids are in good hands, he will support any decision Mariah makes."
Nick and Mariah were married for more than five years before separating and seeking divorce last year. Monroe and Moroccan were born on April 30, 2011.