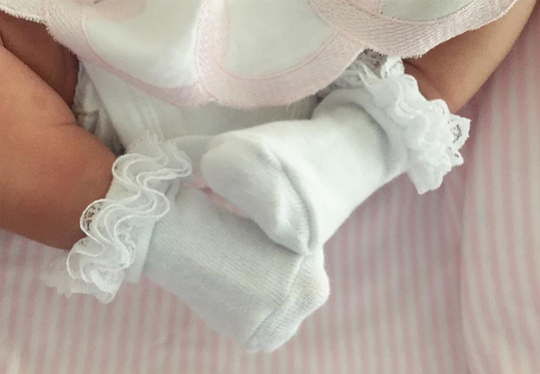 Ariah Talea is more than a random name that Tamera and Adam Housley chose for their daughter. The 'Real' co-host tells her blog readers that the name has sentiment beyond her newborn's days.
"I had always known that I wanted Aden to be my son's name, and since Adam began with an A as well I wanted to keep our family tradition alive of starting my childrens' names with the same letter," wrote the star. Tamera further explained, "It worked out that before Adam and I were even married we stumbled across a shop named Araya. I stopped and immediately told him I loved the name and wanted that to be my future daughter's name. It was and is such a beautiful name. The only catch was that I wanted to spell her name phonetically, so people wouldn't mess it up and call her a-RAY-ya."
Although Tamera and Adam went over many ways to name their daughter based off "Araya," the couple eventually settled on Ariah for a forname and Talea as the little one's middle name. It wasn't until after they named their daughter that they discovered the deeper meaning behind Ariah's appellation. "Both Hebrew names, Ariah means Lion of God and Talea means one who resembles the morning dew of Heaven. We couldn't have found names with a better meaning if we had tried."
Ariah was born on Wednesday, July 1, 2015. She is Tamera and Adam Housley's second child.