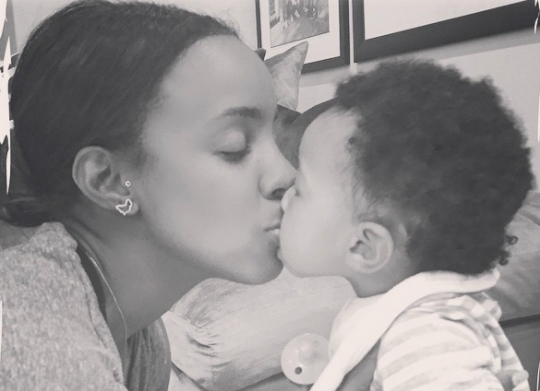 Kelly Rowland is happy to be raising a joyous little man. The R&B singer recently shared a picture of her holding her son, Titan, high while kissing him on the cheek. Kelly planted a big fat wet one on her son as he looked at her with delight.
Rowland was one of several celebrity moms to dote on her husband last month during Father's Day weekend. "God you broke the mold with this one! #myhubbyisanexceptionalDAD," shared Kelly along with a picture of Tim smiling while holding his son.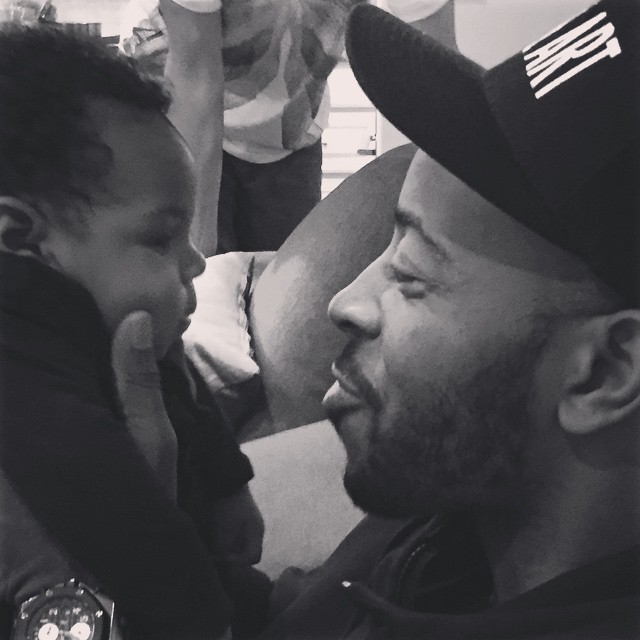 Although many have given counsel on parenting, Kelly tells media that the best advice she has received is to go with the flow of things. "The best parenting advice would have to be to take it one day at a time," says the star. "Everybody always says you're a new parent, no pressure. I'm just taking everything one day at a time because each day is going to bring me something new, if not 10 things new that I have to learn. I'm really enjoying being a parent to Titan."
Kelly also loves to sing to her son at bedtime. "He loves Twinkle, Twinkle Little Star or this song that Verse Simmons wrote for him called Mommy's Little Baby, and You Are My Sunshine. He goes right to sleep."
Titan is Kelly Rowland and husband Tim Witherspoon's first child. He will celebrate his first birthday later this year.