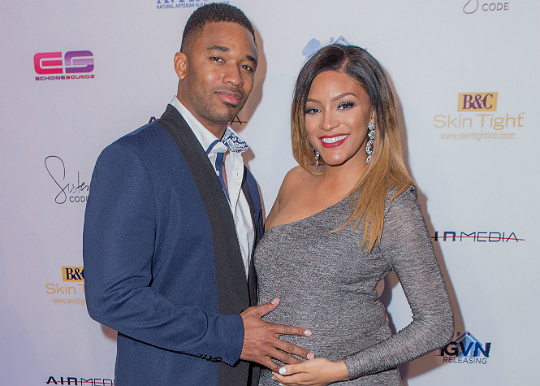 Congratulations to Drew Sidora and husband Ralph Pittman on the birth of their son. The couple welcomed little Machai on Tuesday, June 30, 2015.
"Mother and baby are in good health and resting," said Sidora's representative shortly after the celebrity gave birth. Machai came several weeks as he was expected to arrive in August. "At 4 lbs. 4.5 ounces and 16.5 inches, Machai is truly a miracle," shared the rep. "We're asking for prayers and wishing her and her husband the best."
Drew shared the joys of being a mother and wife with fans a few weeks ago. "I just look at my journey and am so grateful," shared the star during an exclusive interview with PEOPLE. "I wouldn't change anything from my past because without it I wouldn't be exactly where I am."
Sidora also shared a bit of pregnancy humor telling the media source that she and Ralph "are like, 'The baby better not come on our anniversary or else we are going to be celebrating every anniversary at a Chuck E. Cheese.'"
Machai is Drew and Ralph Pittman's first child together. Sidora also has a son named Josiah from a previous relationship.