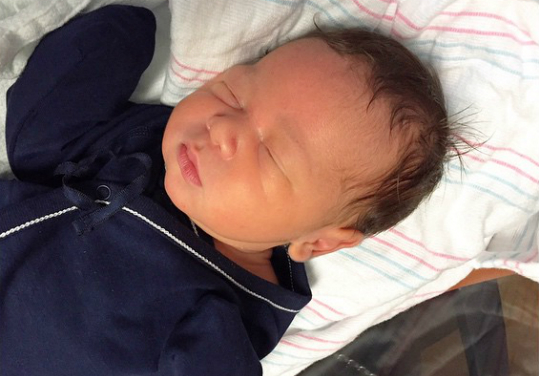 Jonas Jackson is ready for his close up! In a new photo uploaded by proud mom Emily B, the newborn can be seen sleeping peacefully while the camera focuses on his face. "Ready for his close up #BabyJonas," captions Emily.
Fabolous, real name John Jackson, also uploaded a photo of baby Jonas with his older brother Johan. The elder of the siblings held his brother while the younger enjoyed a bottle of formula. Johan appeared to be focused on something else in the room while feeding his brother. Jonas' undivided attention was given to the bottle.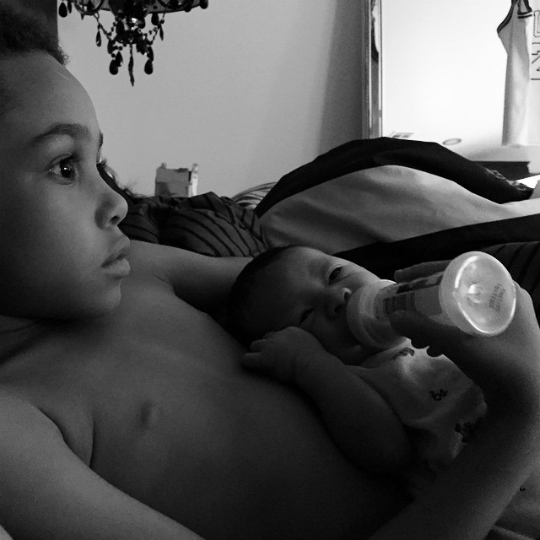 Fabolous introduced his and Emily's newborn during Father's Day weekend alongside a touching message that gave fans a more intimate side of the rapper. "I come from a generation and environment where Fathers weren't very present in the lives of children for whatever reason," shared the star. "The job/role of Daddy is just as important as a Mom," he added.
"Fathers are suppose to be there for that and help lead the way," explained Fabolous. "Are Fathers perfect, NO. But no one is and no responsibility requires you to be perfect. With that said I love being a part of my kids life and see no other way. I don't like to advertise my personal life much for the sake of trying to keep something for US, but I do hope the glimpse men get to see of me being a father inspires and motivates."
Fabolous and Emily B have two kids together. Baby Jonas was born on June 2, 2015.