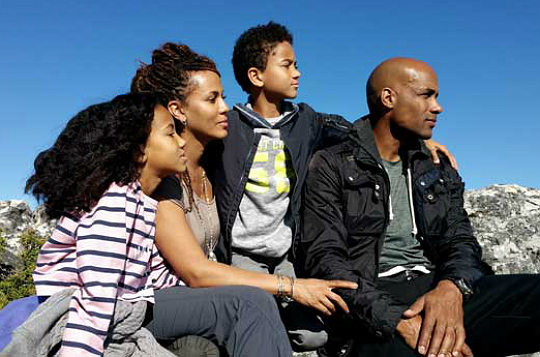 Boris Kodjoe wants to leave a legacy for his children. The actor tells People Magazine, "My children are the only legacy I care about," says the star. "What I pass on to them in values and principles will be of greater use to them than anything material."
Boris goes on to tell the publication that Sophie and Nicolas' unique characteristics are delightful sights. "I love watching my children's individual personalities grow, and see them developing strong opinions of their own," shares the celebrity father.
Although their personalities are distinctive, Kodjoe admits that societal trends sometimes influence his kids. "I recently overheard eight-year-old Nicolas ask Sophie what 'WTF' meant. I held my breath as his two-year-older sister responded, 'Of course I know. It means Wednesday, Thursday, Friday!'"
While some dads view parenthood as a new task in life, Boris considers fatherhood as a way of him transitioning from being a boy to becoming a man. "It has changed my life in every way," shares the star. "It's not only my life anymore, but the life of my family."
Boris Kodjoe has two kids with wife Nicole Ari Parker.